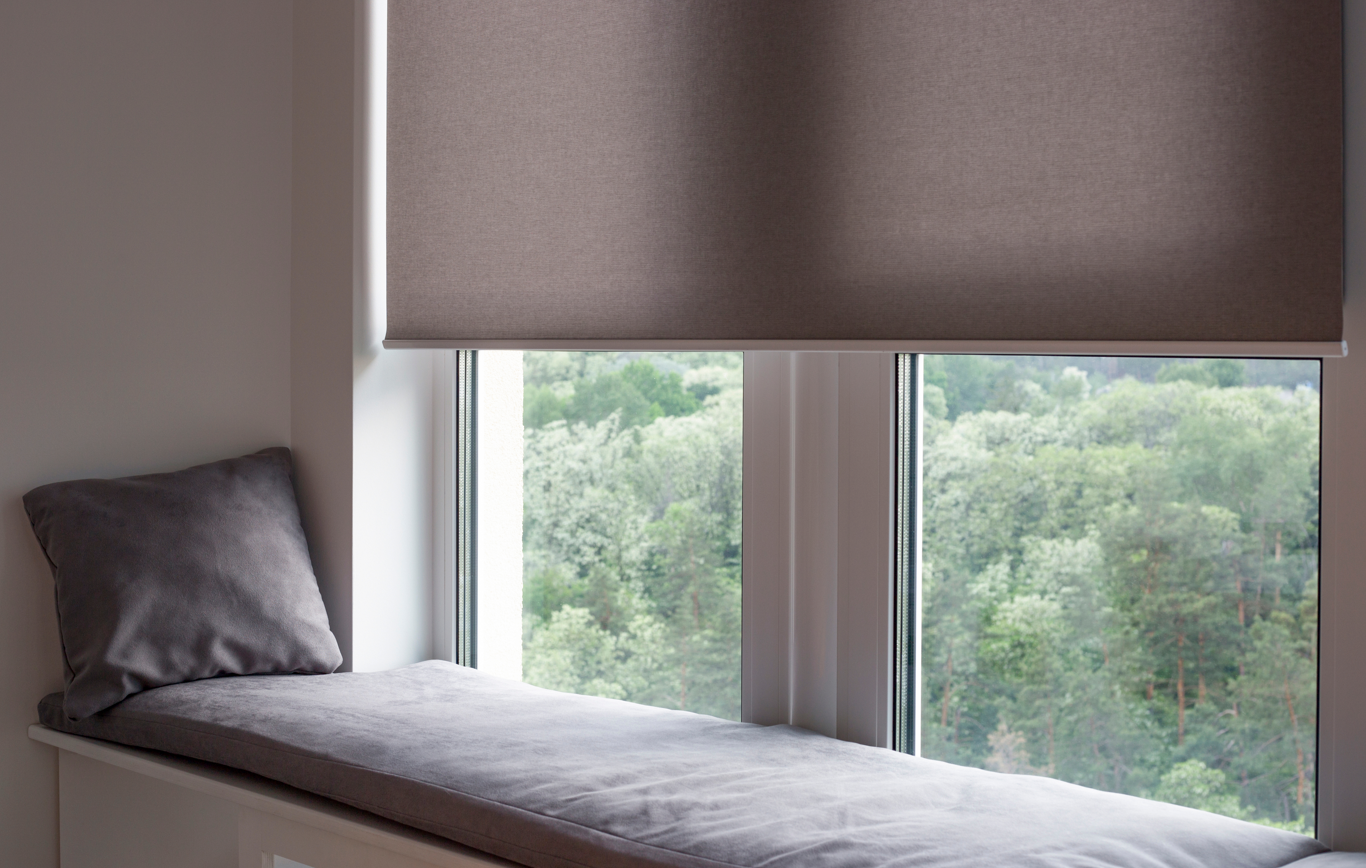 Roller blinds are a fantastic way to spruce up your Hexham home, adding elegant style, excellent performance and high functionality. They are an exceptional shading solution, offering modern aesthetics that enhance a wide range of settings.
Thanks to their versatile design, roller blinds complement contemporary and traditional homes and create a sophisticated dynamic in commercial properties.
At A1 Blinds, there's a design for everyone. That's because we offer an exciting collection of colours, fabrics and patterns – all in the name of putting our customers in creative control. We want you to have the roller blinds of your dreams.
We appreciate every Hexham home is different, so our experts take exact measurements for installation. Your window or door dimensions are passed on to our talented, local craftspeople at our North East manufacturing centre, where they cut the fabric to give you a bespoke fit.
That's not all. Our blinds are made from the finest materials to ensure you enjoy roller blinds that last and feel like new with every use.
Importantly, you gain unrivalled performance. You'll benefit from first-rate light regulation and privacy protection. Your home's energy efficiency will also improve, thanks to roller blinds acting as an effective thermal barrier.
We are proud to install market-leading roller blinds across the North East, helping our customers enjoy more beautiful and comfortable homes.
Get in touch online today to learn more about our stunning range. Or call us on 0800 193 0417, and our friendly team will be happy to assist.
Features of Roller Blinds
Discover how our stunning blinds can elevate the value and performance of your property.

Effective Light Regulation
Roller blinds provide complete cover for your window or door aperture to block out all light. Such a feature ensures you gain total privacy in your room, making our roller blinds ideal for bathroom and bedroom windows. You'll never have to worry about people looking in – you'll feel more comfortable in your living space.
Your privacy matters to us; that's why we are proud to install our blinds that ensure you can protect your home from unwanted attention.
The unparalleled privacy of roller blinds is down to simple yet clever design. They are easy to adjust, giving you the right level of privacy for every occasion.
Aside from privacy, the light-blocking design creates total darkness – ideal for bedrooms and undisturbed sleep.
If your bedroom window looks out at a streetlight or busy road, roller blinds are the best in the business at cutting out light pollution. No more headlights streaking across your ceiling – our blinds are perfect for sensitive eyes and light sleepers. You can even ditch your eye mask because roller blinds create the right environment for nocturnal slumber.
Not only will you enjoy greater privacy and better sleep, but roller blinds help protect your valuables from discolouration. Strong sunlight is infamous for discolouring wooden floors, furniture, and treasured artworks. It's important to keep direct sunlight off perishable food and valued possessions. So, pull down your roller blinds and protect what matters from discolouration.
Our blind's light management is also highly effective for commercial settings. We can install roller blinds in Hexham offices to prevent glare and disruption to work. It's frustrating when the sun's glare prevents you from viewing your computer screen. Roller blinds present the ideal shading solution for your business, ensuring your productivity is not interrupted.
Improved Energy Efficiency
You may already have double glazing, but why not add another layer to keep more heat inside your Hexham home? Roller blinds form an additional thermal barrier that retains warmth – perfect for when it's freezing outside.
We know how the temperature drops here in the North East; that's why we value greater energy efficiency for our customers' homes. By improving your property's heat retention, you can turn down your central heating and save significant money on your bills.
You'll also lower your carbon footprint, helping protect the environment. It's a double win for your finances and the natural world.
Roller blinds keep you warmer in winter, but they also keep you cooler in summer. When the sun is beating down, close the blinds to give yourself greater comfort. Our shading solutions are no sweat, literally.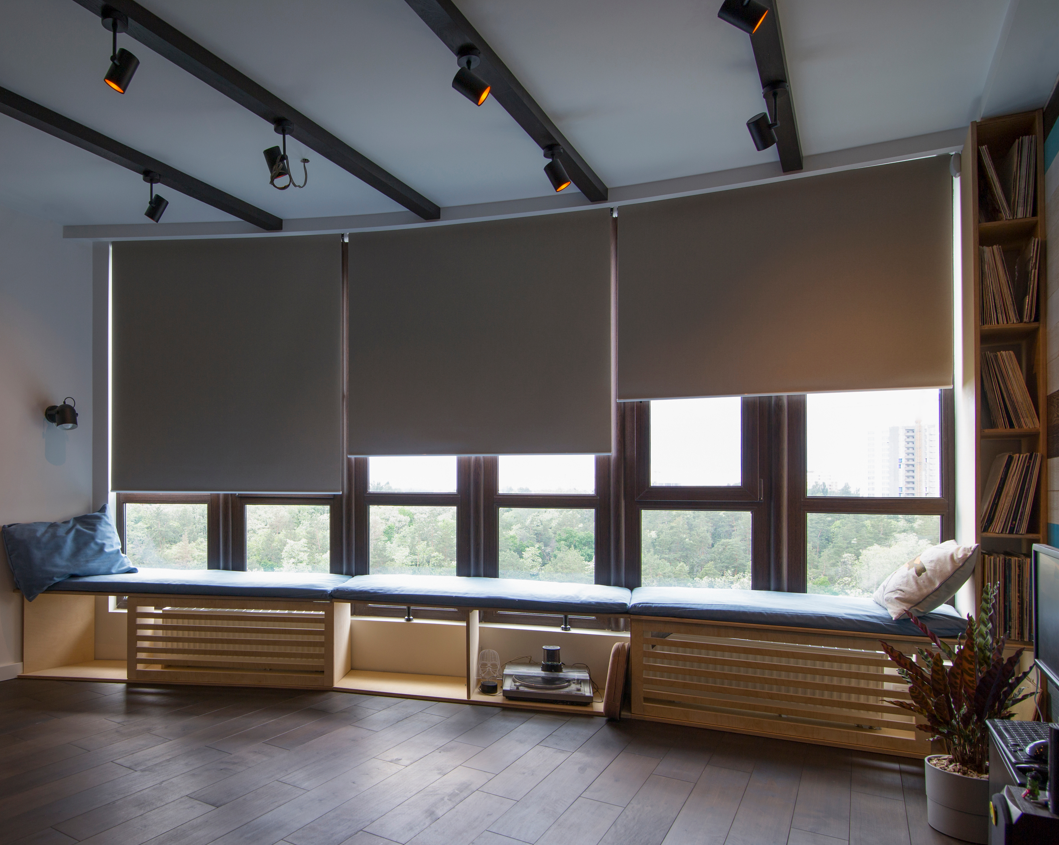 Designs Made For You
At A1 Blinds, we want you to enjoy the roller blinds of your dreams. That's why we offer a fabulous range of colours, fabrics and patterns. You can choose any combination to get the perfect match for your room.
Are you looking for something chic and contemporary? We've got your style sorted with our stunning collection of elegant designs that enhance any modern décor.
After something more traditional? No problem. Our beautiful range is versatile with style options to complement heritage homes.
Whatever your preference, we've got a design that will look simply stunning in your Hexham home.
Value For Money
We've been operating in the North East for over 30 years, providing a trusted service to our community. It's our mission to make our luxury blinds available to various budgets, ensuring our customers get the most cost-effective shading solutions.
Our expert team of installers fit made-to-measure roller blinds that fit your windows and doors perfectly. That's because we manufacture our blinds made to order at our factory in Newcastle, employing highly skilled craftsmen.
All our products come with a 12-month manufacturer's guarantee, and we will price match any offers you find elsewhere.
Get In Touch
We're always here to help with your next project. Book a virtual consultation today or get your free home consultation to go through our full range with our friendly team. Alternatively, you can speak to our experts via our online contact form or by calling 0800 193 0417 to request a call-back.