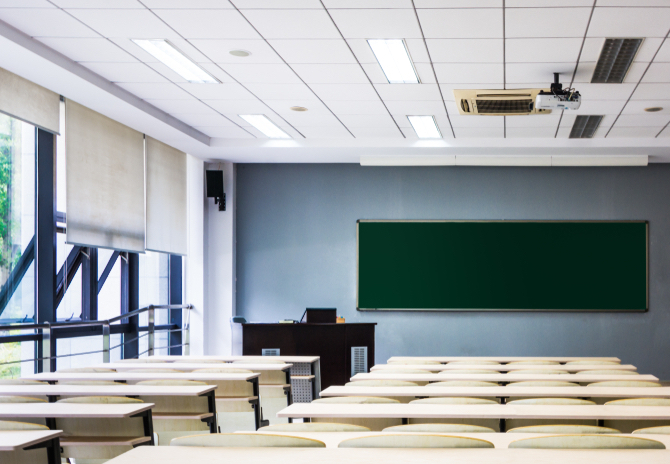 Window Blinds for Education
A1 Blinds we have gained significant experience providing window blind solutions to the education sector and our portfolio includes many projects in schools, colleges and universities for both the private and public sector. Irrespective of the project size or intricacy, we approach every education project with a full appreciation for the responsibility and accountability our client has to countless stakeholders and governing bodies.
How we can help
Our carefully selected teams are experienced in the unique challenges within the education sector and work to ensure uninterrupted student, staff and visitor safety.
Our specialist educational products range from room divider systems, through to a specialist range of window blinds designed specifically for educational establishments; including total room darkening and audio visual solutions. We also offer a full child safety option from wand operation and enclosed weights to magnetic fixings in certain situations.
We can provide a huge choice of bespoke products resulting in a tailor made solution that meets your exact specification. Our team will work to agreed schedules and we provide full risk assessments and method statements upon request.
Technical requirements
Our range of contract fabrics are fire retardant as standard and meet all legislation and current government laws.
Suggested areas of application: nurseries, schools, colleges, universities, day care centres, sure starts etc.
For more information or to discuss a project you are working on that requires our expertise, please contact us using the form here and we will be in touch.
Choose your industry
Specific Solution