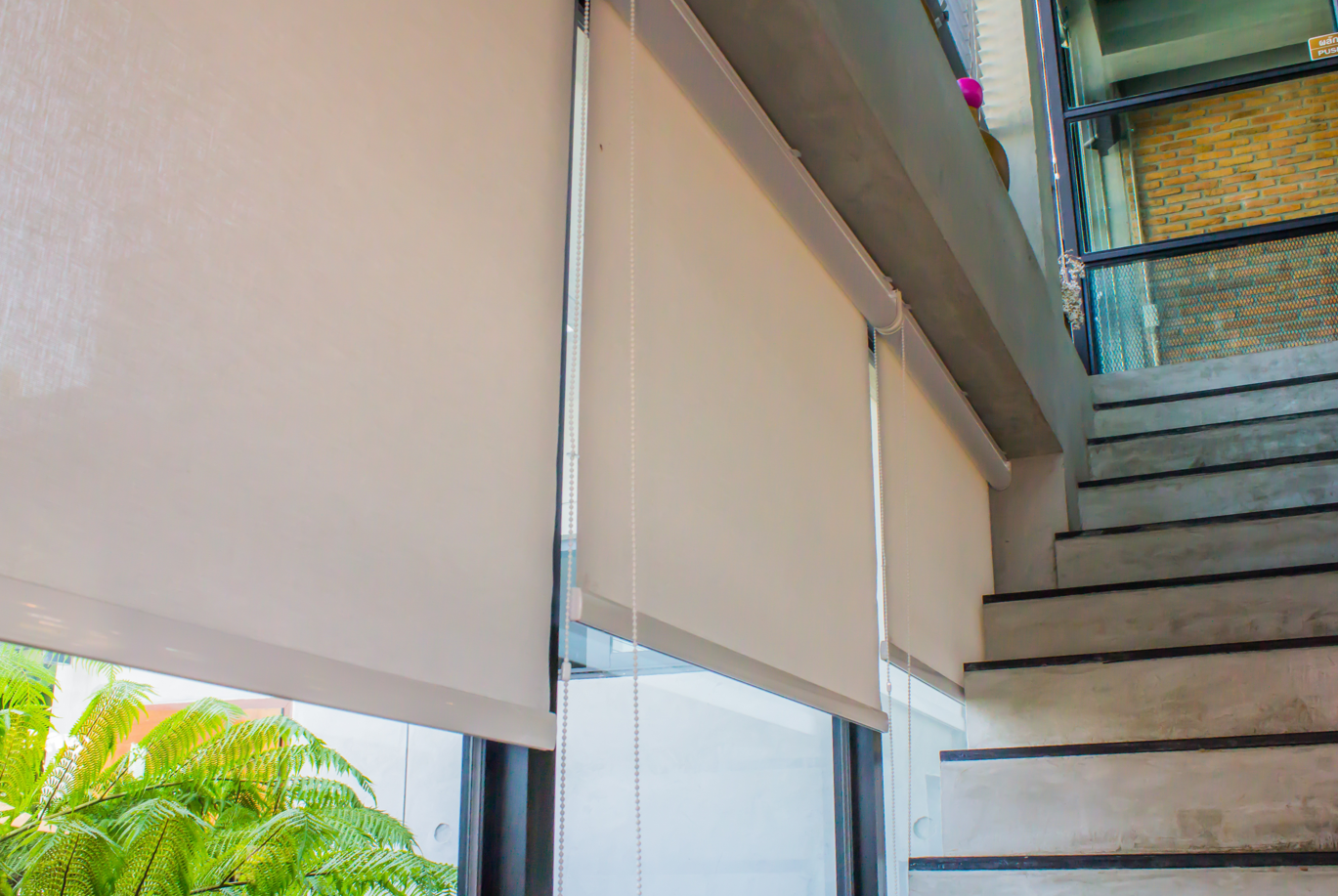 Roller blinds are the ideal home shading solution. They offer stunning style that complements both modern and traditional homes. You'll gain unrivalled performance for light and heat regulation and excellent durability.
At A1, we pride ourselves on delivering outstanding service and installing high-quality blinds throughout the North East.
Our roller blinds are cost-effective and function brilliantly in all settings. Whether you're selecting blinds for a specific room or redecorating your Whitburn business, our stunning collection has the perfect design to suit your needs. That's because we create bespoke orders that exactly match the dimensions of your window or door.
We put our customers in creative control with our extensive choice of colours, fabrics and patterns. There's a beautiful style for every taste and budget.
At our Newcastle factory, our expert craftsmen cut your blinds to your specifications. We use only the finest materials to ensure your blinds feel like new with every use. A1 makes roller blinds that stand the test of time.
Get in touch today and learn more about our incredible roller blinds. Or give us a call on 0800 193 0417 – our friendly team is always happy to assist you.
Features of Roller Blinds
We install blinds that beautifully transform your Whitburn home. Discover more about how our blinds can enhance your property.

Bespoke Design
At A1, we love to help our customers design and customise their roller blinds. We understand every homeowner in Whitburn has unique style preferences. That's why we offer an extensive range of colours, ready to match your existing interior, adding a touch of class. Whether you feel like creating a bold statement that wows your guests, or something more subtle, we've got the perfect colour for you.
Take your customisation to the next level by choosing from different patterns and fabrics. Your new roller blinds are bound to attract admiring glances for their strikingly original looks.
Thanks to our diverse range of style choices, you'll get the bespoke design to suit your bedroom, bathroom, kitchen or office. The possibilities are endlessly exciting.
Unparalleled Light Regulation
Roller blinds are excellent for blocking out light because they cover the whole aperture of your window or door.
They offer near-perfect darkness at night time. This is ideal for light sleepers who are easily disturbed at night. Roller blinds in your bedroom eliminate light pollution – no more car headlights, annoying streetlights or shop signage. You can even ditch the eye mask, thanks to our roller blinds' brilliant light-blocking performance.
These benefits are particularly useful for living rooms and offices – anywhere you have TV screens or computer monitors. That's because roller blinds are highly effective at cutting out the sun's glare. You'll no longer have to squint at the screen or be disturbed by bright sunshine. This is ideal for businesses where workers spend a long time at their computers. Roller blinds ensure your eyes have a comfortable environment that is conducive to work – they help you stay productive and happy.
Look no further than roller blinds if you want to protect your wooden floors, furniture, and prized artwork. They do a marvellous job of preventing strong sunlight from discolouring what's important to you. If you need to store perishable food near a window, our blinds are ideal for creating a cool, dark place that ensures your food will stay fresh for longer. They guarantee light won't go where you don't want it.
The other benefit of their opaque fabric is that they provide uncompromising privacy. You'll never have to worry about unwanted attention or people looking through your windows. That makes them perfect for bathrooms, lavatories and bedrooms, where you want total privacy.
Create an intimate, comfortable living space with roller blinds when you don't want the world watching.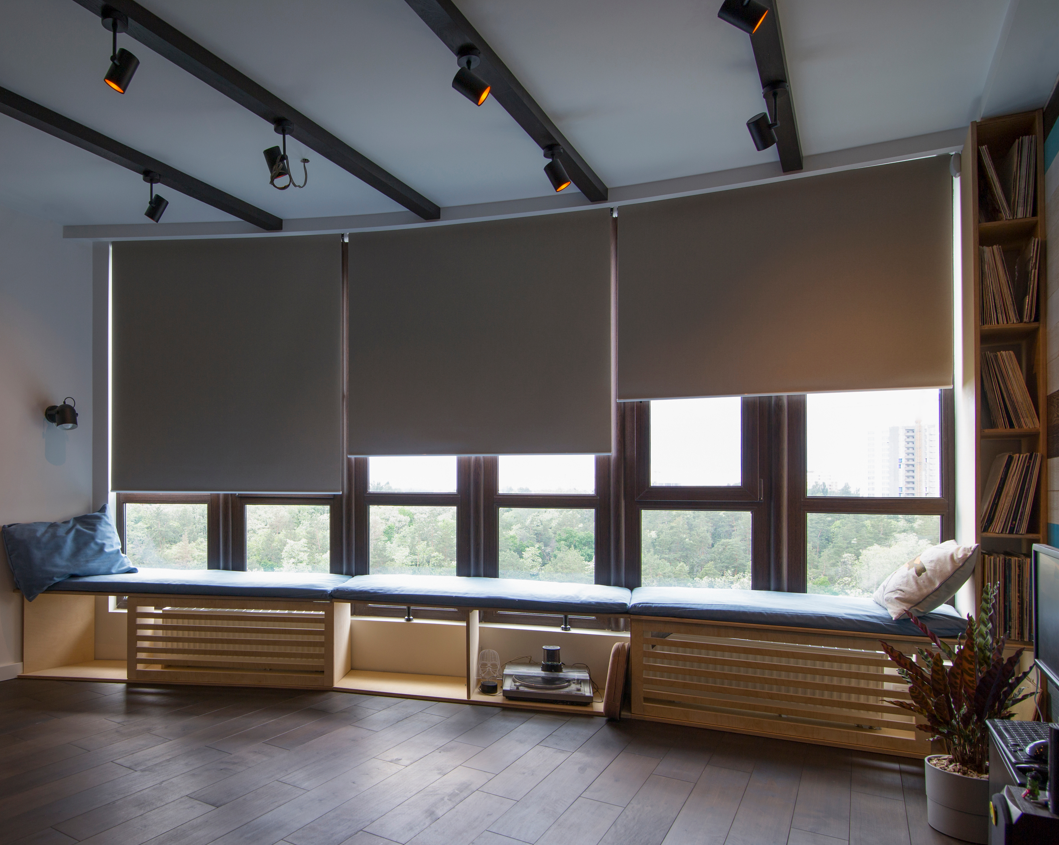 Temperature Control
We know how cold the weather can get up here in the North East. It's another reason that roller blinds are a wise investment for your Whitburn home. They provide an extra thermal barrier that improves your property's energy efficiency. They effectively retain more warmth inside, allowing you to rely less on your central heating. You won't have to fork out as much money on energy bills, saving you cash in the long term. Not only that, but they'll reduce your carbon footprint. It's a winning investment for your bottom line and eco-friendly credentials.
In winter, you'll stay warmer and more comfortable. In summer, you'll gain complete shading, providing you with relief from the sun, so you'll remain cool inside.
Roller blinds offer high-grade climate control throughout the year – you'll no longer feel the bite of freezing weather or the intense heat of the summer sun.
Expert Installation
Here at A1, we are dedicated to serving the local community and have been doing so for over 30 years. That's why we've become trusted experts in the region for installing the finest quality blinds. Our expert fitters are respectful of your home and only finish the job once you're completely happy. Because our blinds are made from fabrics that are made to measure for your windows and doors, you'll get the perfect installation every time. Our roller blinds are extremely durable and are built to withstand the rigours of daily life.
Competitive Prices
We are proud to offer Whitburn homeowners the most cost-effective home shading solutions on the market. You can be assured that you're getting the best quality with our 12-month manufacturer's guarantee. Also, we price match any offers you find elsewhere, meaning you're bound to get the best value with us.
Find out more today by booking a virtual consultation or free home consultation. Alternatively, you can get in touch with our experts via our online contact form or by calling 0800 193 0417 to request a call-back.