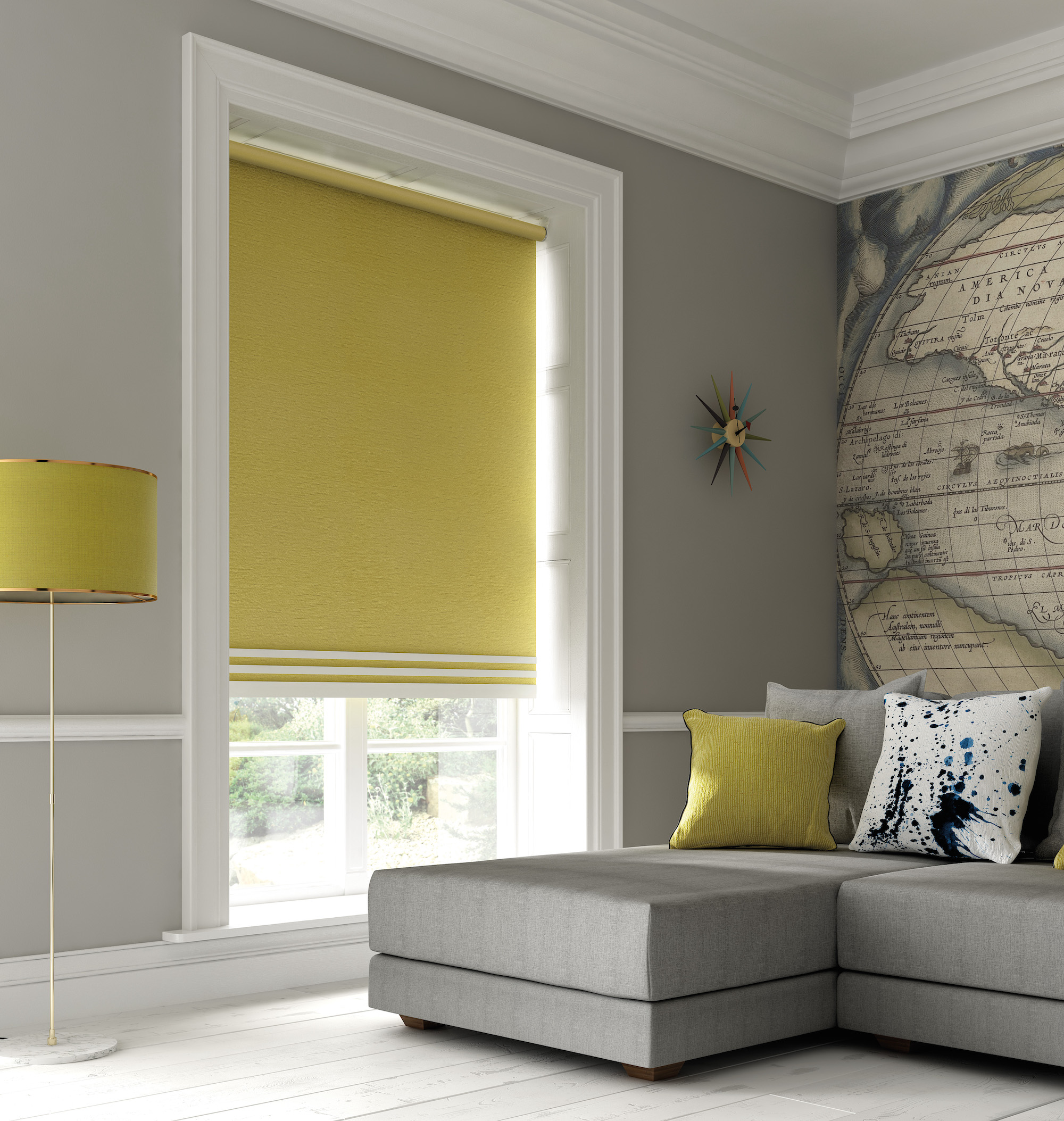 Roller blinds are one of our most popular blind styles year on year. Understandable really! They give a modern look to any window and can be styled to your tastes and needs.
So, what is a roller blind? Roller blinds are a single piece of fabric that is rolled around a metal pole and fit across the top of your window. They can be fitted either on the inside or the outside. These blinds operate by unrolling to cover your window via a chain mechanism that is attached to the casting. Or, you can opt for the motorised mechanism whereby they open at the touch of a button!
The versatility in our range of roller blinds makes them a perfect choice for every room in the home. Our PVC roller blinds are superb for kitchens and bathrooms, as they can be wiped clean and are moisture resistant. Their contemporary design means they'll complement any décor in a bedroom or living room alike. And, with blackout and dimout options available, roller blinds are a brilliant choice for complete light control.
At A1 there are endless possibilities when it comes to designing your roller blind! With thousands of fabrics to choose from, as well as a choice of bottom edge design and accessories, you're truly able to make them your own. So, whether you coordinate your blinds across the house or mix it up from room to room, the choice is yours, and we have plenty! Read on to discover our top tips for styling your roller blinds.
1. Patterned Roller Blinds
Styling your home with patterned roller blinds will liven up your space instantly!
Large-scale patterns are on trend this season, but a smaller pattern is just as effective. You can use patterned roller blinds to pull together accent colours, or to decorate a plainer space. Style your pattered blinds with matching curtains, cushions or a rug. Or, have them as a statement piece to inject some colour.
We have lots to choose from when it comes to patterned roller blinds. Choose from a selection of dainty florals, geometric prints, large retro patterns and more!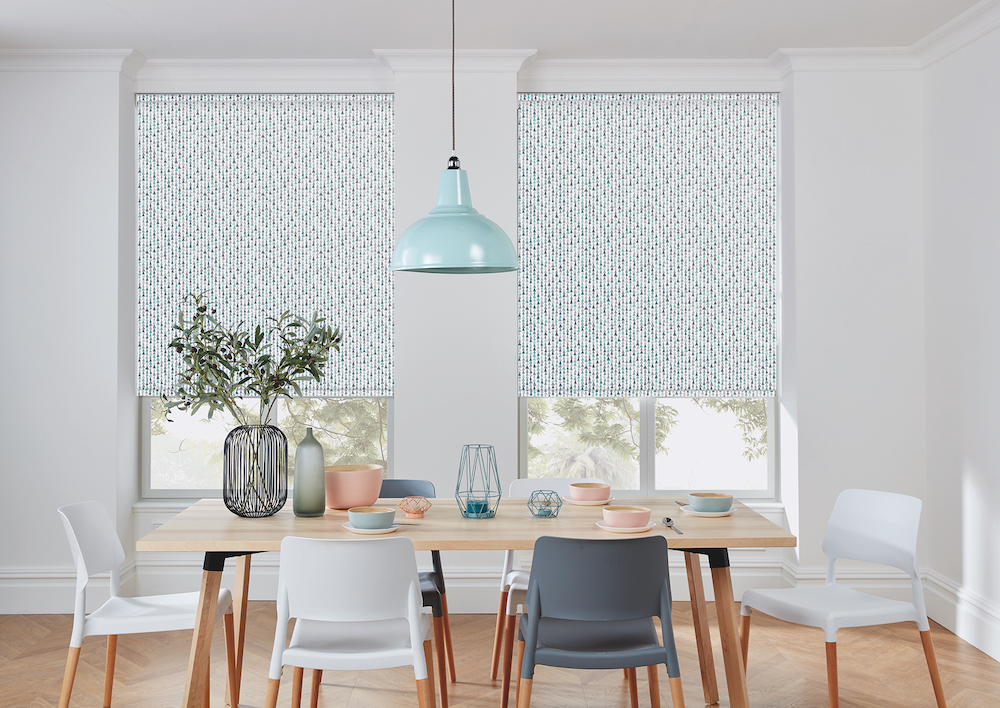 2. Coloured Roller Blinds
Who said plain has to be boring? Plain coloured roller blinds could be the pop of colour that your home needs!
For a timeless look go for a neutral colour like grey, beige or off-white. Or, if you're a little more daring, dark blue, green and ochre have proven very popular this year. These shades are all very versatile and can be styled with many other colours time and time again!
We suggest choosing a textured fabric with a plain coloured blind. This will add some depth and warmth to your space.
And then there's also colour blocking! We have several roller blinds with a colour block design that work beautifully for dressing your windows. Colour block is a great way to join two colour schemes together, be it contrasting or complementary. Colour block roller blinds add a cool vibe to your home.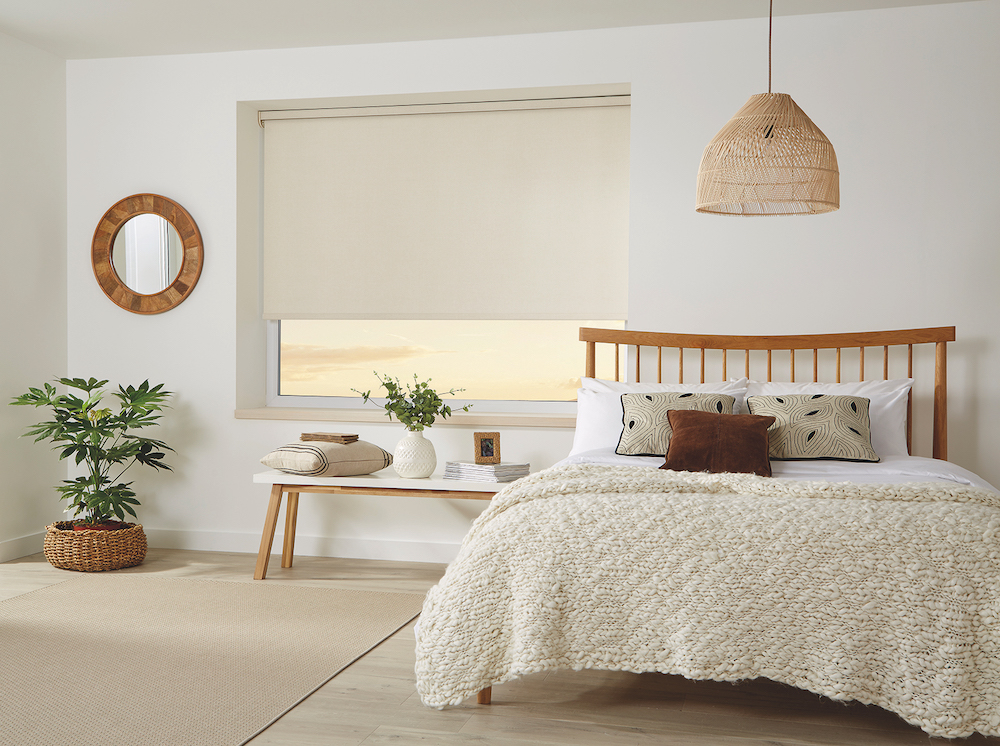 3. Roller Blinds With A Shaped Hem
Having a roller blind with a shaped hem has the power to soften a room completely. A scalloped finish will bring a touch of elegance to your window and is a great addition to a plain or subtle print.
A more traditional straight edge roller blind works best for a louder pattern or bolder colour, allowing the fabric design to take centre stage.

4. Accessories For Your Roller Blinds
Make them your own with that extra little finishing touch! Adding accessories to your roller blinds adds an air of luxury to a window. Our range covers braids, eyelets and pulls.
Our fabric braids are an elegant and fun addition to your roller blinds. Go for an accent shade or a contrasting colour, sewn onto the hem for a subtle yet beautiful design.
Eyelets are a smart addition to your roller blinds and are also a great way to style a plainer design. They are sewn in a row along the bottom of the hem for a sophisticated look.
A decorative pull finishes off a blind perfectly. From fabric and wood to metal and beads, there's an option to suit every décor.
All of our made-to-measure roller blinds can be fitted with quality accessories that complement your chosen blind beautifully. Ask our team about our selection of roller blinds accessories to find out more.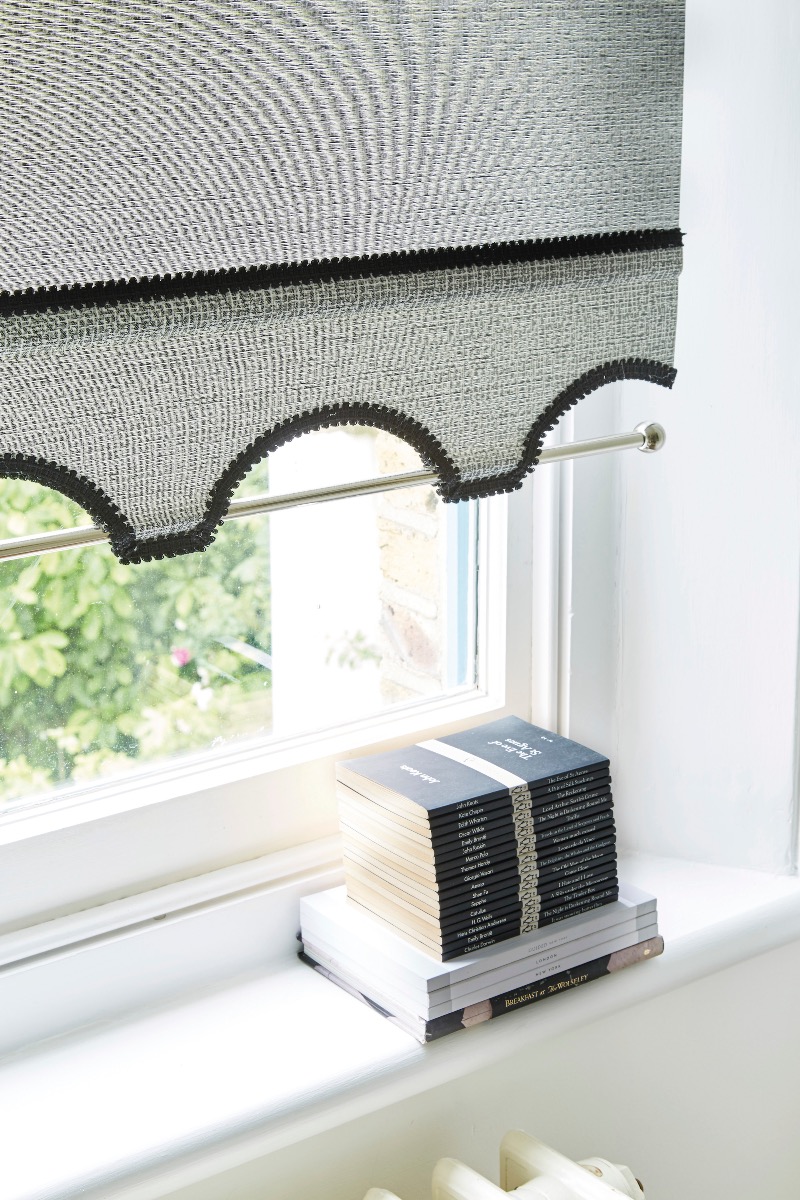 5. Blackout Roller Blinds
Blackout roller blinds are perfect for bright summer nights. They'll help to create a soft atmosphere in the evenings and of course, block out any lightness in the night!
Our range of roller blinds has something for every taste, design and décor. Our dedicated team are always on hand to offer advice on how to style yours to suit your needs. Browse our range here, or get in touch to discuss your blinds with us!