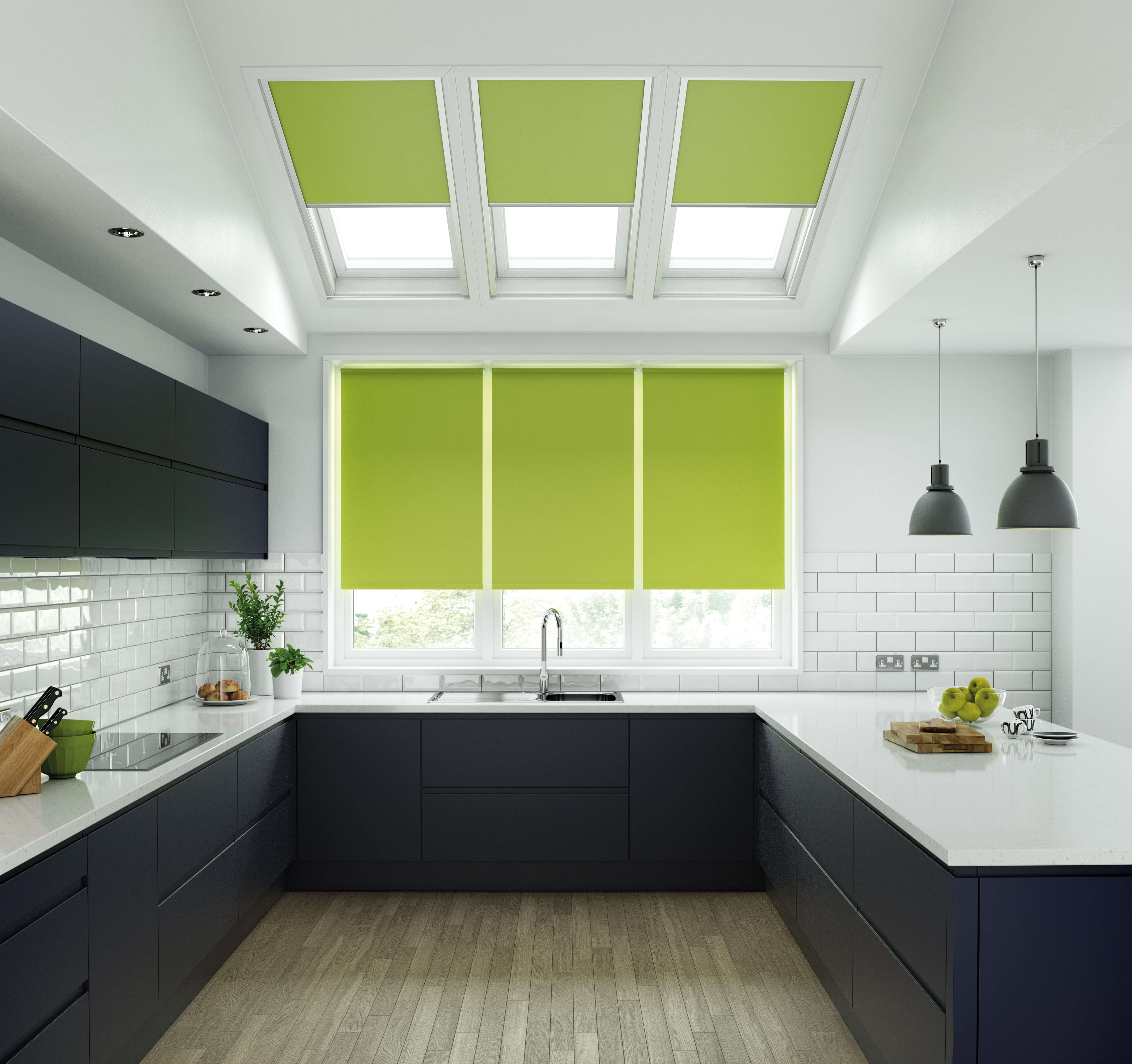 Adding a roller blind can quickly and cost effectively transform the look of any room, adding a stylish finishing touch to any design scheme.
What is a Roller blind?
A roller blind is a piece of fabric which fits into the top of your window frame. This can be within or outside of your window recess. They are operated by a side-winding chain attached to the blind casing at the top.
Motorised controls and smart controls are also available giving you the option to open and close your blinds remotely or by speaking to your smart device, for example, your Amazon Alexa or Google Home.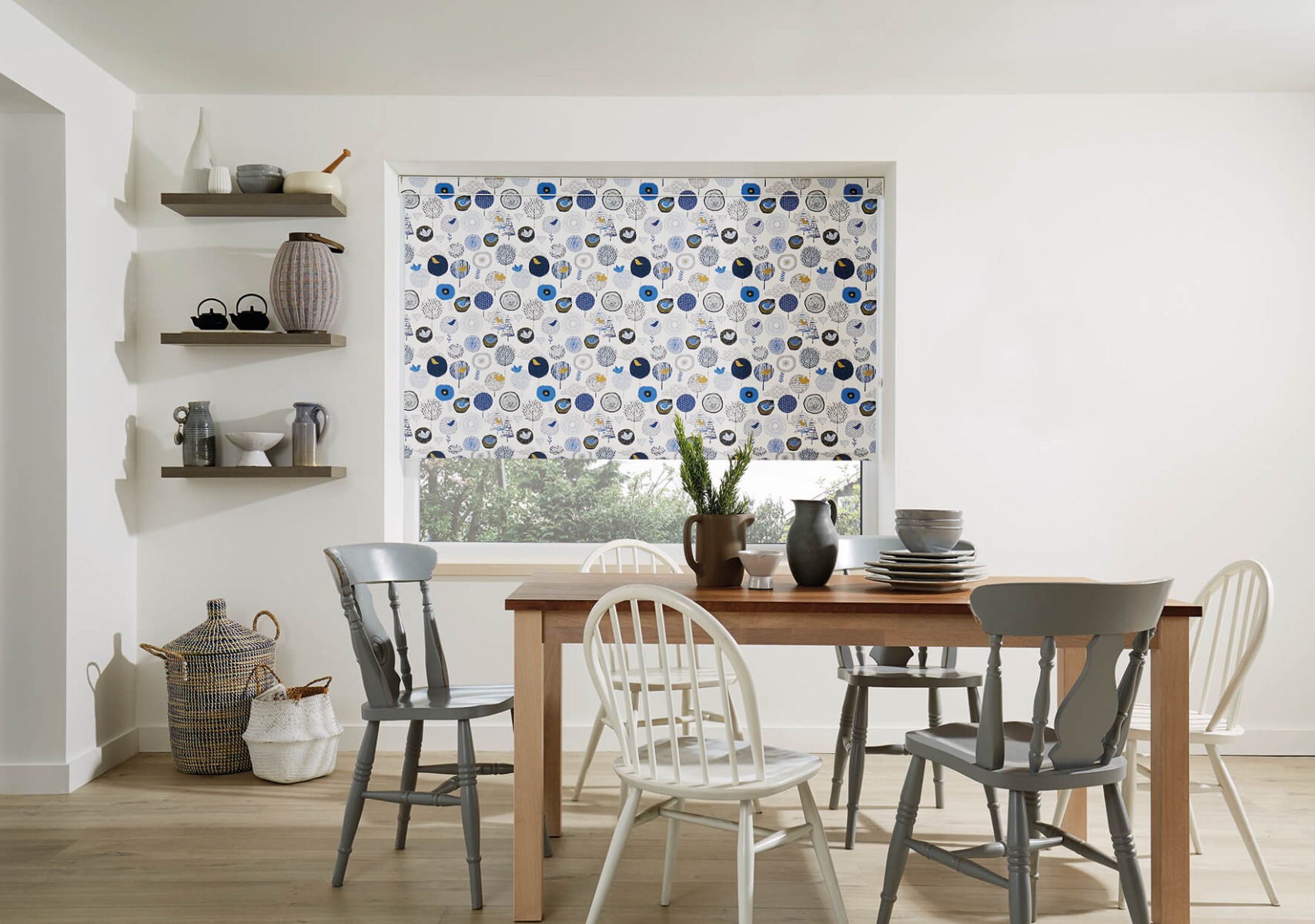 What type of windows are best for roller blinds?
Roller blinds are suitable for almost any type of window and can also be used on doors like patio or bi-fold doors. They are also perfect for bay windows because you can position individual blinds into each window frame. These blinds are also great for Velux roof windows or skylights. They are simple to use and can be operated by using a hook in the mechanism or operated remotely.
They can be made to measure so that they fit your windows and doors perfectly. Roller blinds can be made very wide or narrow so you can be sure of the perfect fit.
Why choose Roller blinds?

Roller blinds are one of the most versatile blind types and come in a range of designs and finishes that make them perfect for use in different environments.
Blackout, anti-microbial, flame-retardant and moisture repellent options mean they are extremely practical and versatile and can be used in a number of specialist situations.
Roller blinds come in a huge range of different fabrics and designs for you to choose from. Browse our range to see what best suits you.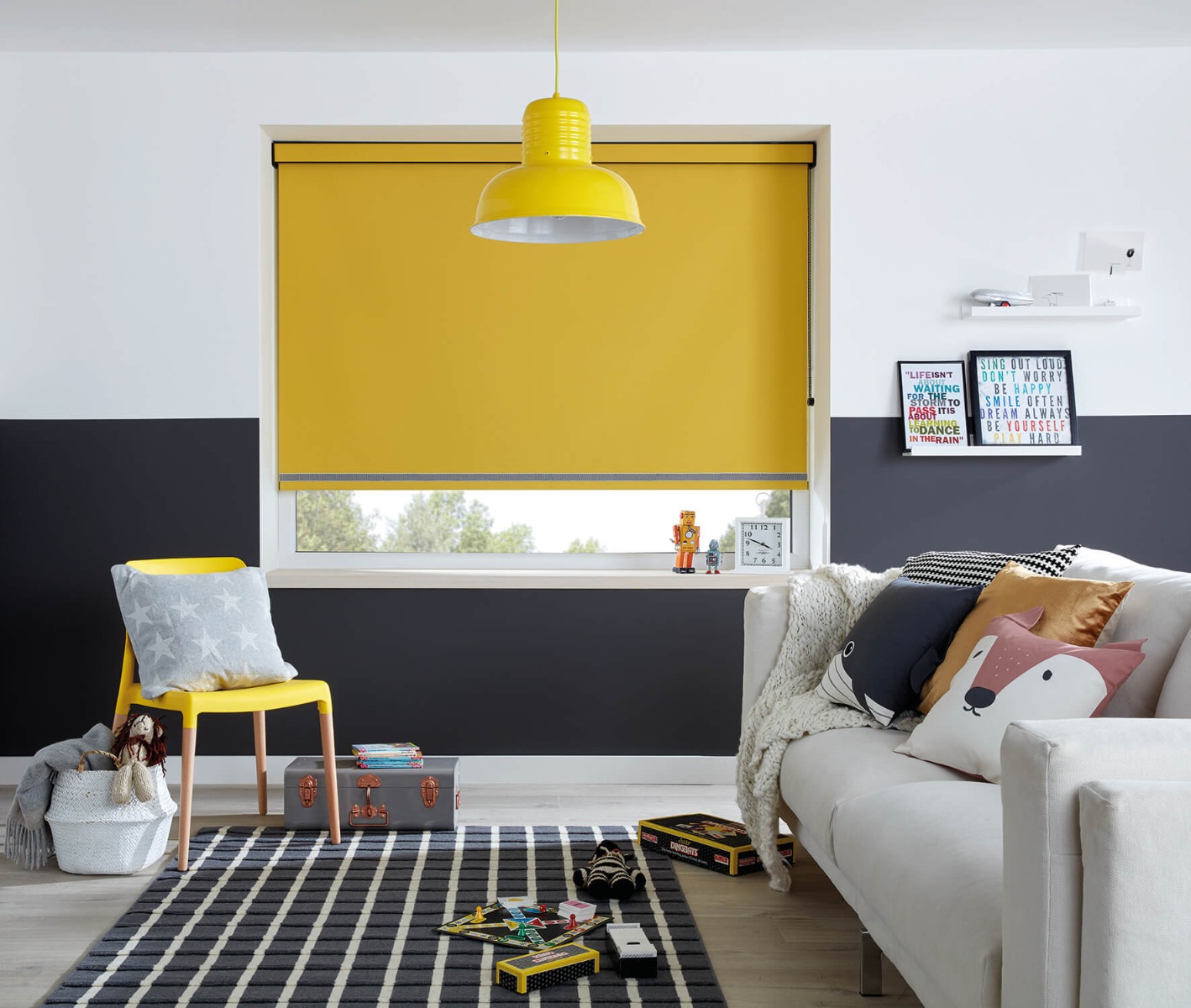 What are the benefits of Roller blinds?
Perfect Fit Roller Blinds
Perfect fit blinds allow for easy operation of your uPVC doors and windows. A Perfect fit frame clips into place onto your uPVC window and the made-to-measure Roller blind sits within the Perfect fit frame. There are no cords or chains and no need for drilling into your uPVC window frames.
To find out more about our perfect fit blinds ask a member of our team.
Motorised blinds
If you have hard-to-reach windows, or multiple Roller blinds for a large room or conservatory, you'll be pleased to know that Roller blinds from A1 blinds can come with the option of motorised controls. There's no need for complicated wiring with our motorised roller blinds. Brilliantly efficient rechargeable batteries, last six to twelve months of daily use. Simple & easy to charge, via USB cable with no need to take the blind down.
Link your window blinds to your smart home controller like Amazon Alexa or Google home and control them with your voice. You can even set your blinds to open with your morning alarm and play your favourite tune to help you start the day.
Blackout fabrics for roller blinds
Choosing a roller blind in a blackout fabric can help you get a restful night, every night. It's often disruptive to your sleep when you wake up early in the summer months and the sun is already shining. A blackout blind can help you get the perfect nights sleep.
Roller blinds with blackout fabric are perfect for nurseries or just anyone where a good sleep routine is important.
Ask your home consultant for more information on our blackout fabric range.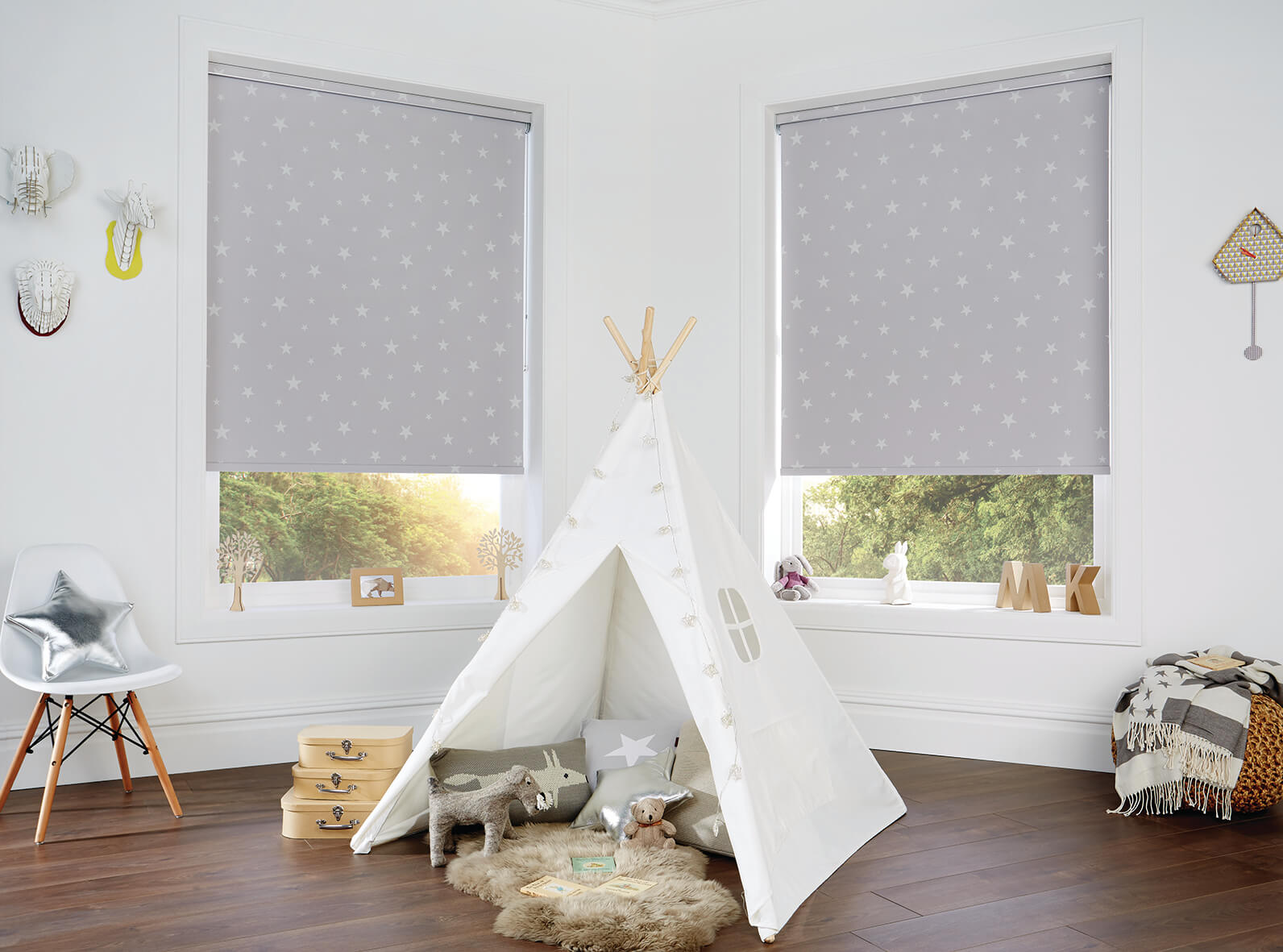 Are Roller blinds suitable for Kitchens and Bathrooms?
Yes, Roller blinds are extremely suited for Kitchens and bathrooms. In these room's blinds need to be able to withstands the extremes of the in-house elements, including heat, damp and wet, also spills and staining.
Roller blinds from A1 blinds are available in a choice of performance fabrics including flame-retardant, anti-microbial, wipe clean and moisture resistant, so you can be sure your blinds are up to the job.