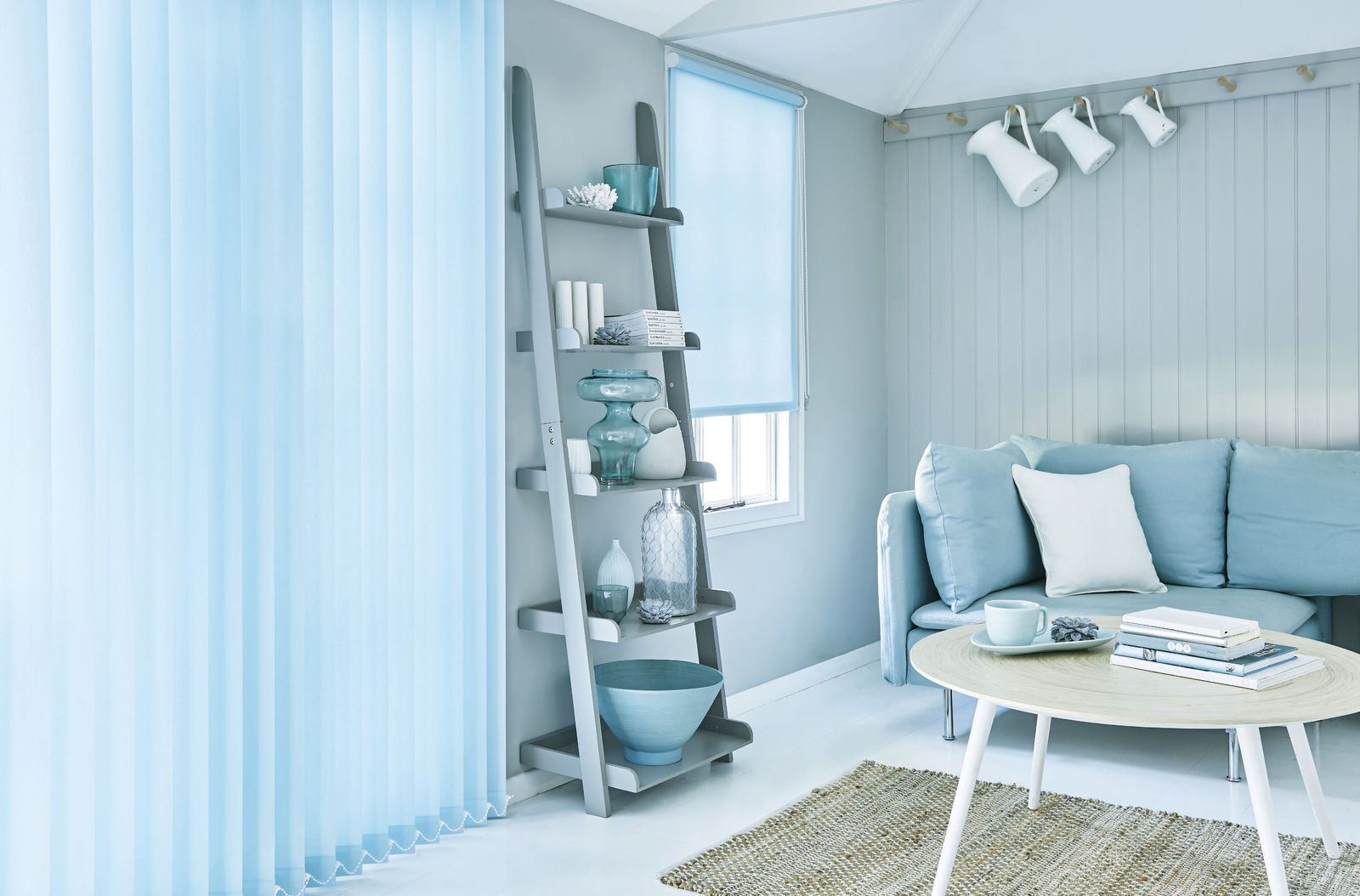 At A1 blinds, we don't think vertical blinds are going out of fashion. In fact, we feel like these classic designs are better than ever. Vertical blinds are one of the most popular styles ever, ideal for homes and businesses alike. However, because they've been around for so long, new designs have arrived, attempting to steal the thunder from vertical blinds.
But, thanks to A1, you can invest in modern vertical blinds for your home. With a wide range of superb colours and patterns to choose from, you can craft bespoke blinds for your property. Not only that, but you'll still benefit from the timeless design of vertical blinds, which offers incredibly precise lighting control to give you the power to open or close your home off to nature.
Vertical blinds offer superb value for money, work well for both windows and doors, and can even warm up your home. And with a custom design, you'll make your living space stand out even more. At A1 Blinds, our vertical blinds are still brilliant investments for homes in the North East, and we make getting them easier with our competitive prices and free design consultations.
Classic Vertical Blinds
Vertical blinds have been around for a long time. However, that's not just down to the fact they're old designs. Vertical blinds have long-term staying power, as their combination of brilliant looks and fantastic functionality has left homeowners wanting more for decades. Designs like these have universal appeal, and they can work on a variety of designs.
Our vertical blinds could be ideal for windows, providing precise lighting control whenever it's needed. Also, they can provide coverage for large doors, with bespoke sizes available to block out light from even the largest glass panels. You can also be sure your vertical blinds will be neat, with no creasing, twisting or folding for decades to come.
Also, we use beautiful, fresh fabrics here at A1 Blinds to craft vertical blinds with a difference. Our durable fabrics can last just as long as the rest of the design, and they won't fade or discolour even in intense sunlight. Because of this, vertical blinds from A1 might be classic designs, but you can be sure they won't leave your home stuck in the past.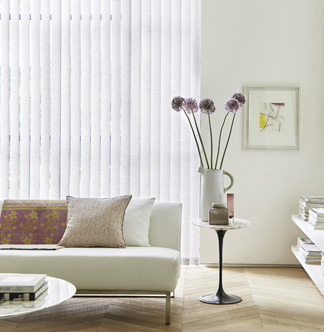 Stylish Vertical Blinds
With A1, you can also take total control over the design of your vertical blinds. Rather than choose the classic look that old designs have, you can update your vertical blinds with bold colours and patterns. The fabrics we use in our designs will also make sure the design you choose lasts, without fading or discolouration.
Our wide range of fabrics gives you the chance to style your blinds around your home. You could choose a stylish monochrome shade to add a sense of class or benefit from colourful patterns to bring a new lease of life to your windows or doors. Whenever you close your blinds, you'll have a great design to look at, while natural light can pour into your home when you open them too.
Our vertical blinds won't just make your home look good either - they can make your home feel good as well. You'll add another layer of insulation to your windows and doors, meaning you can pull your blinds down in winter to stay warm without using your central heating. Because of this, you could save money on your energy bills for years to come.
Functional Vertical Blinds
Vertical blinds have only stuck around because they work. A lot of that is down to the unique design. In vertical blinds, you get multiple narrow blinds that combine to create one system, much like Venetian blinds but turned by 90 degrees. As a result, each blind has a small space between that and the next one, which you can modify to achieve precise lighting control.
Vertical blinds give you the full range of lighting, providing perfect coverage from being wide-open to shut. When you do close them, you'll have a made-to-measure fit, meaning you can get blackout blinds that give you total privacy. However, during the day, you can modify each part of the blinds' position to let in just the right amount of light.
You can design your vertical blinds with the same level of control as well. With A1 Blinds, you'll always get a perfect fit. We can visit your home and measure your window or door to ensure your blinds are made-to-measure for your property. Not only that, our free home consultation service covers design advice, meaning we can create brilliant blinds together.

Vertical Blinds Prices
We offer free home consultations for homeowners in the North East. Get in touch with A1 Blinds today to find out how easy it is to save money on bespoke vertical blinds for your home with us today!