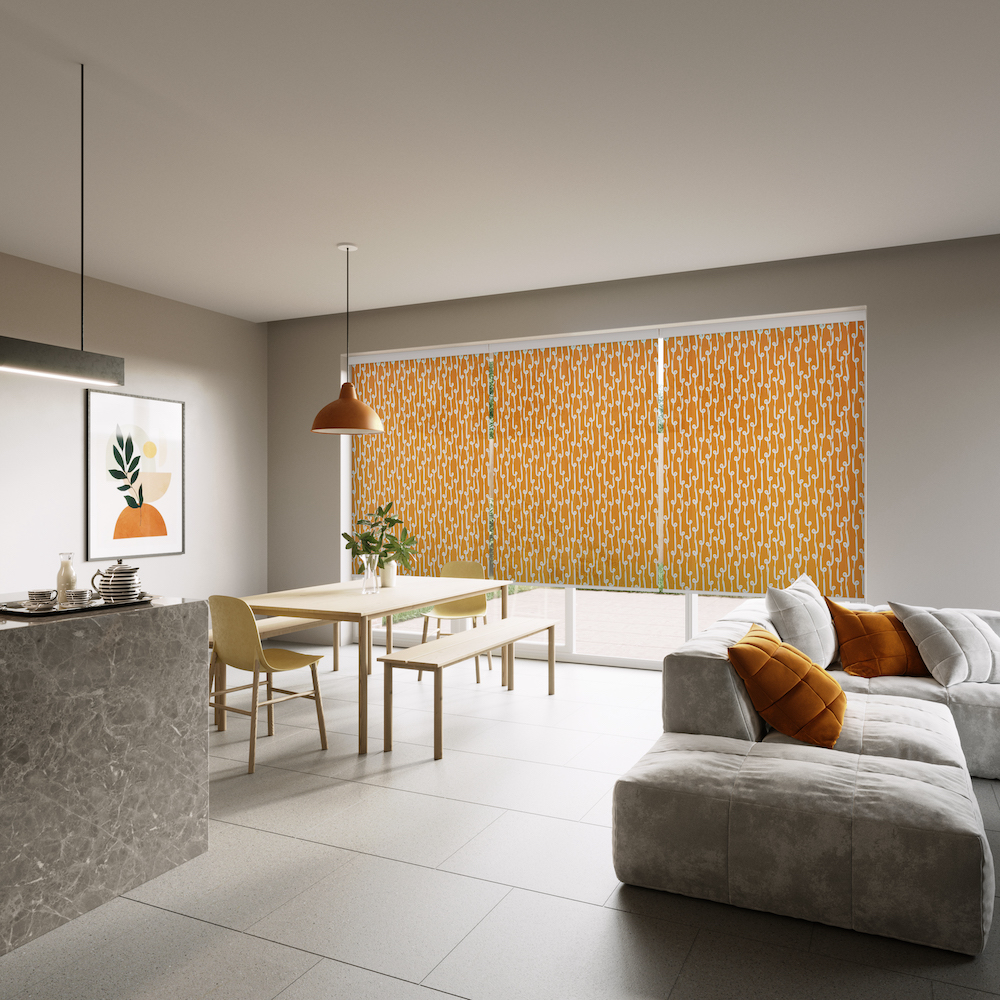 Choosing beautiful blinds for your windows is a big part of interior design. We'd say the decision is just as important as choosing a new sofa or flooring!
To us at A1 Blinds, blinds are a 'functional accessory' that should be thought of as a key feature in the home. That's why we have over ten different styles within our range for you to choose from!
But, choosing beautiful blinds for windows in your home is more than just selecting your favourite style. Along comes many other options, such as fabrics, accessories, and how they operate. This is the beauty of choosing made to measure blinds.
Beautiful blinds for windows will also need to fit perfectly – another reason to choose made to measure! At A1 Blinds, we'll make your blinds (in-house) to fit your windows exactly. They are made just for you and your windows, meaning there will be no unsightly gaps to ruin the look.
In this blog, we'll run through some of our most popular blinds, their benefits and how to style them. Hopefully, we'll inspire you when choosing yours! Of course, if you need any more information or advice, our team are always on hand to help. You can contact us at info@a1blindsuk.co.uk or 0800 193 0417.
Beautiful Blinds for Every Window
With over ten styles for you to choose from, we've got beautiful blinds for every window in every home! Here are some of our customer favourites:
Roller Blinds
Simple, yet effective, rollers make fantastic blinds for windows. They can be styled up or down, depending on which fabric you go for; making a beautiful window dressing either way!
Roller blinds for windows also come with the added option of dimout, recycled, thermal, wipeable, and antimicrobial fabrics too! Therefore, giving you even more choice to make them your own!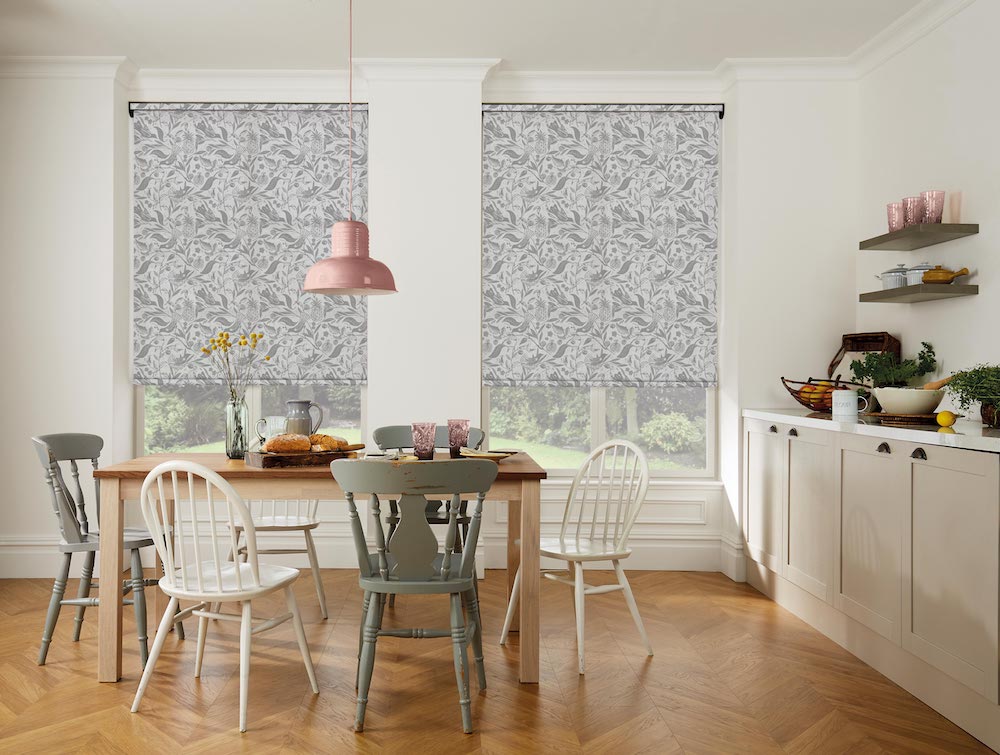 Vertical Blinds
Vertical blinds are one of our most popular styles year-on-year! Beautiful, functional and affordable! What more could you want?
Available in hundreds of colours and patterns, vertical blinds not only look great but also provide excellent levels of light and privacy control! These too are available in a wide range of fabric options, providing a blind for every room across the home.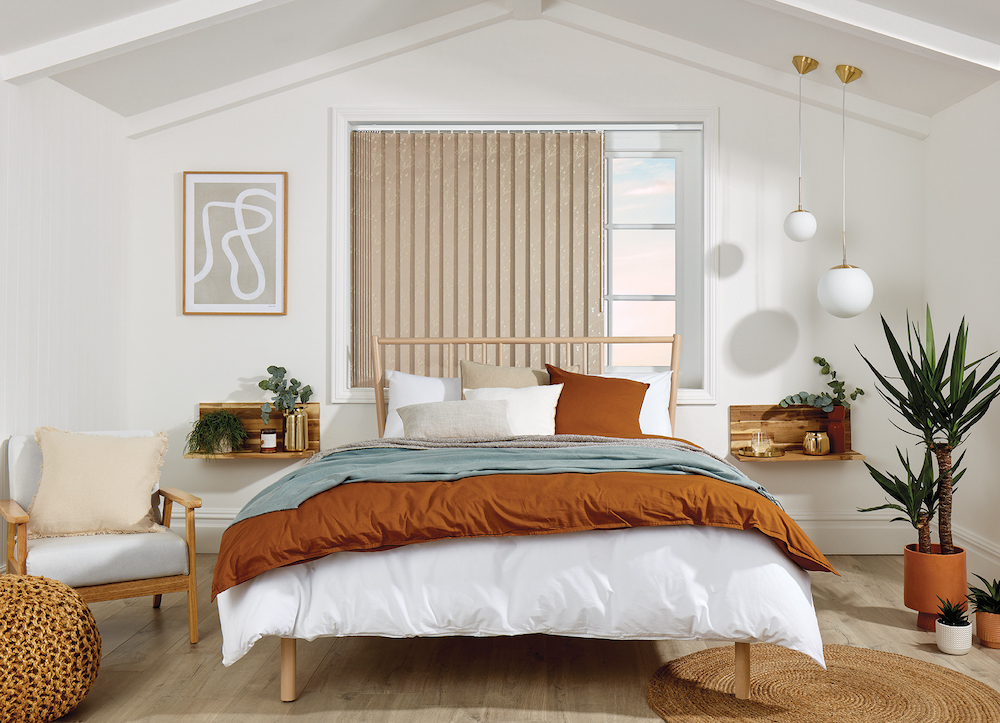 Roman Blinds
With soft plush, folded fabrics, Romans certainly are beautiful blinds for windows. If you're looking for that elegant touch, these blinds could be for you!
Roman blinds are ideal for bedrooms and living areas thanks to the soft and cosey look that they provide. Their folded fabrics add texture to a room, and the wide range of colours available will help you make them your own, with ease.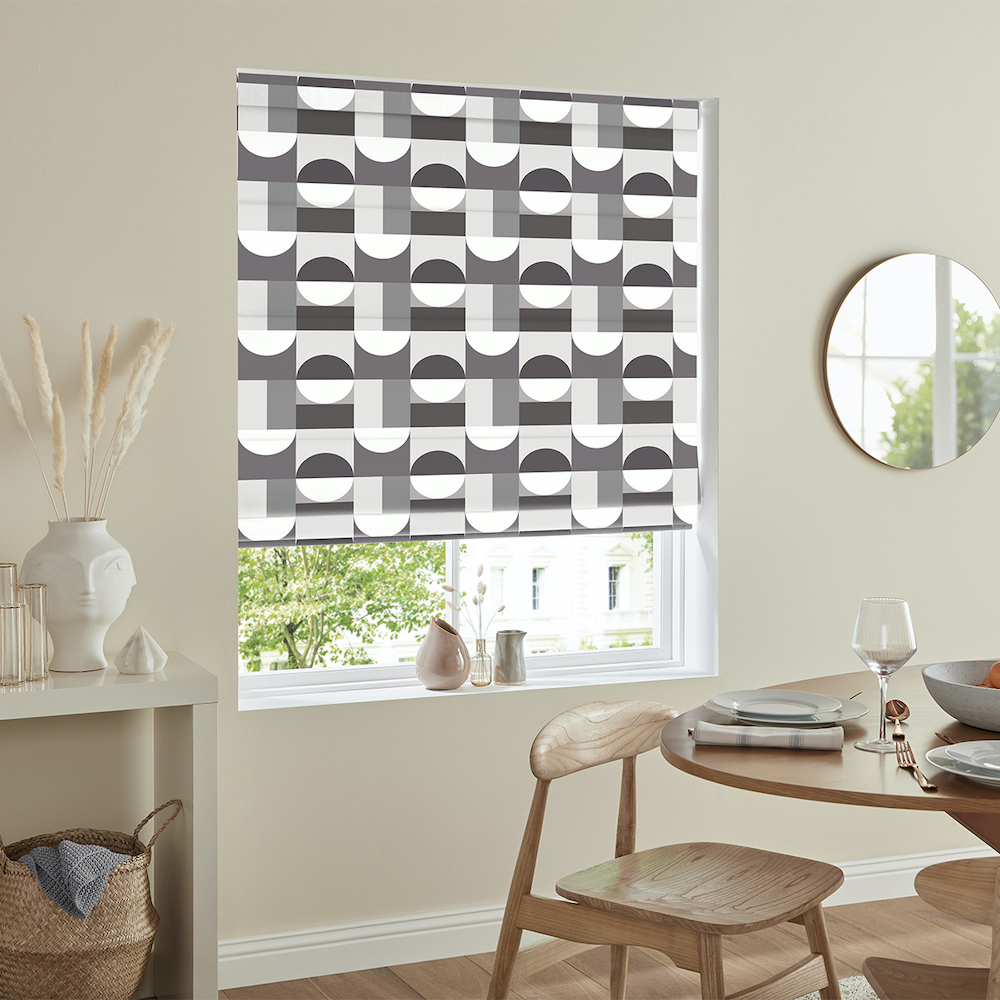 Venetian Blinds
Timeless and beautiful blinds for windows, Venetians are a style that we're yet to see go out of fashion! Available in aluminium, wooden and faux wood materials, they're perfect for adding texture to any space.
With excellent levels of light and privacy control, Venetian blinds make a great choice of blinds for every room across the home.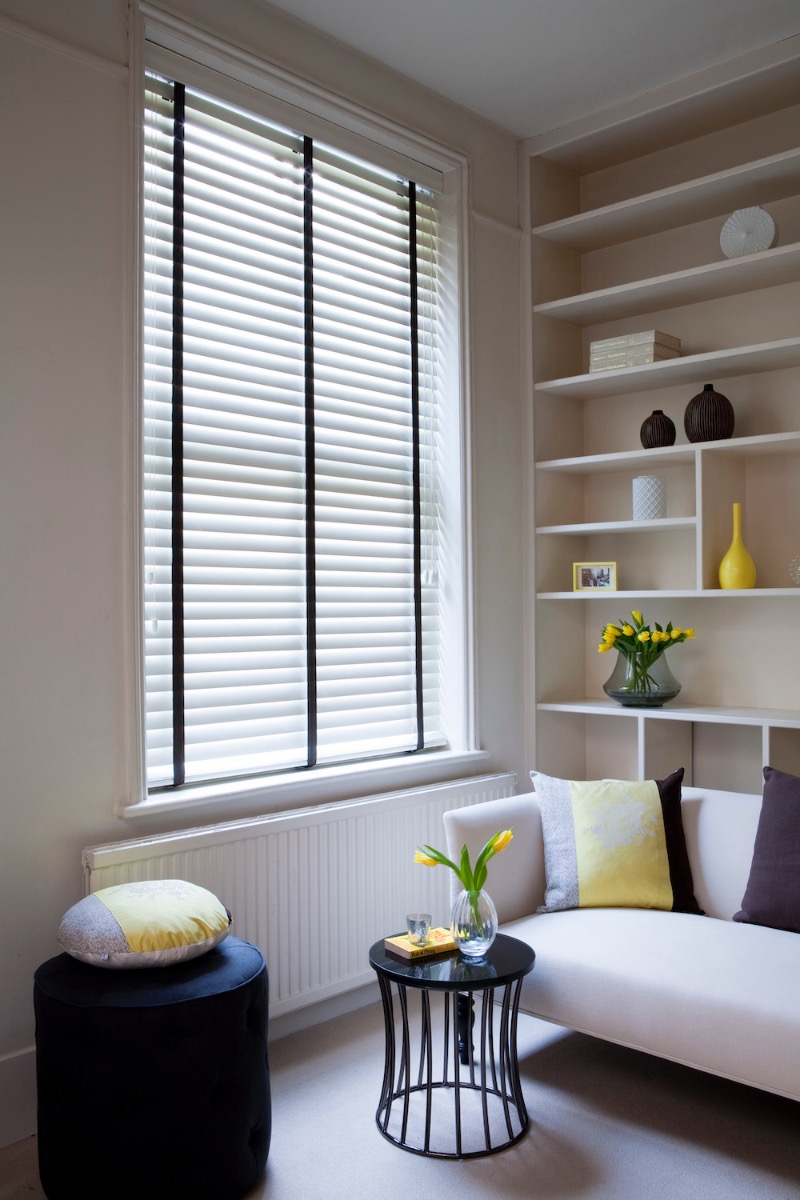 Vision Blinds
Wonderfully modern and impressively functional, vision blinds are beautiful blinds for windows in contemporary homes. With their stylish stripes of opaque and transparent fabric, these blinds will truly make a statement in your windows!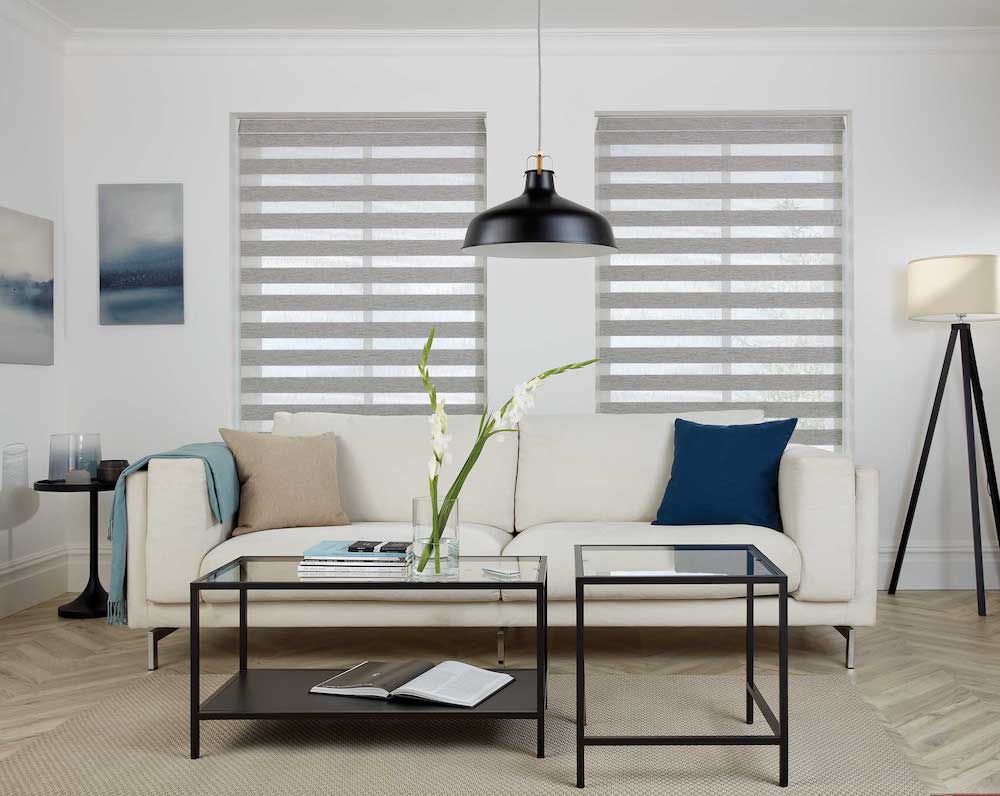 Perfect-fit Blinds
Perfect-fits make beautiful blinds for windows with little space around them - they offer the perfect space-saving solution without compromising on style!
Perfect-fit refers to the actual frame that other styles sit inside! The frame fits onto your window frames with no drilling or screwing required! Then, you can have rollers, pleated or Venetian blinds in the frame.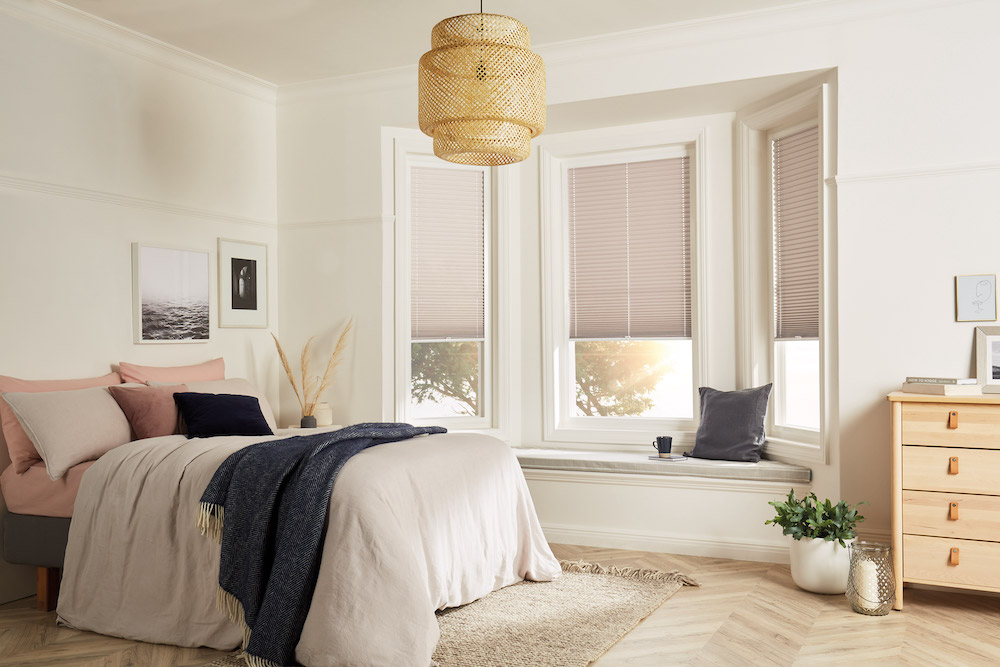 The Functional Part
Now, for the functionality aspect… Before considering which style of blinds to choose, you should have decided what you need them to do.
Are they JUST an accessory?
Are they for privacy?
Are they to prevent glare?
Your answers to the questions above will have an impact on the best blind style for you!
If you want blinds just as an accessory, the world is your oyster! Take your pick from all our styles.
However, if your blinds are for light and privacy control, you may want to consider a style with 'slats'. Think verticals, Venetians, or vision blinds. Their slats can be positioned to prevent glare while maintaining your privacy. Plus, they're all beautiful blinds for windows too!
If you're looking to reduce the glare in your home, you could also consider a blind made with a sheer fabric that filters the light. These come in rollers, vision and verticals! Again, they make beautiful blinds for windows and provide a slightly 'softer' look.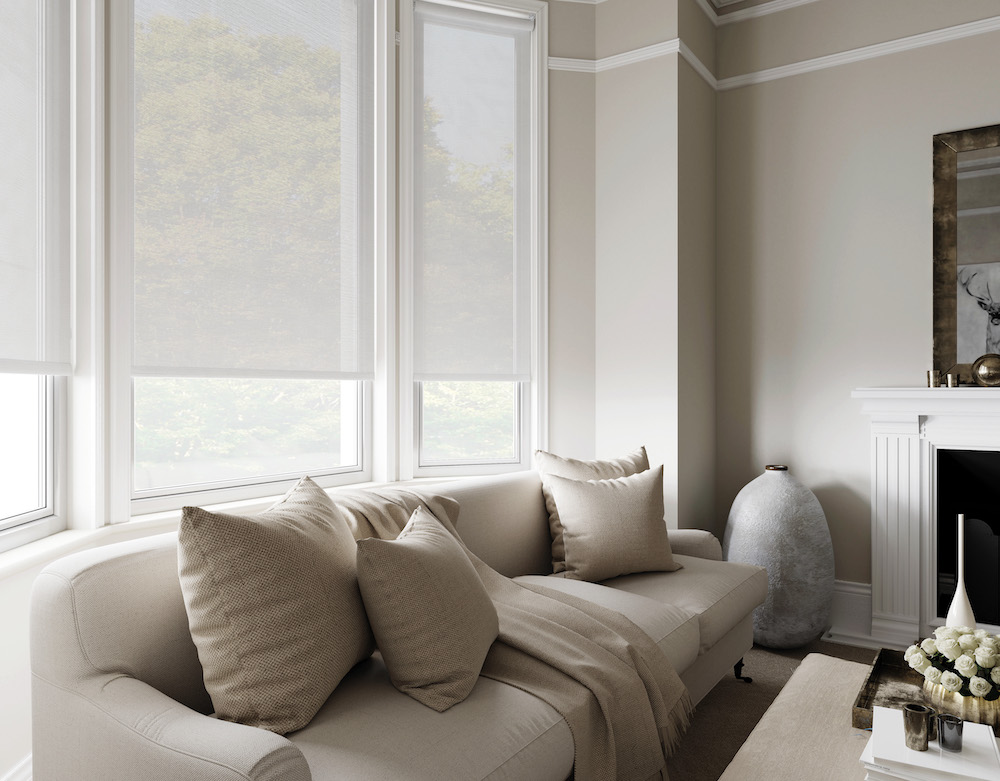 Do you need even more inspiration to get started? Download our inspiration brochure for styles, designs, and interior inspiration! Alternatively, you can get in touch with the team with any questions you'd like to ask! Contact us at info@a1blindsuk.co.uk or 0800 193 0417.