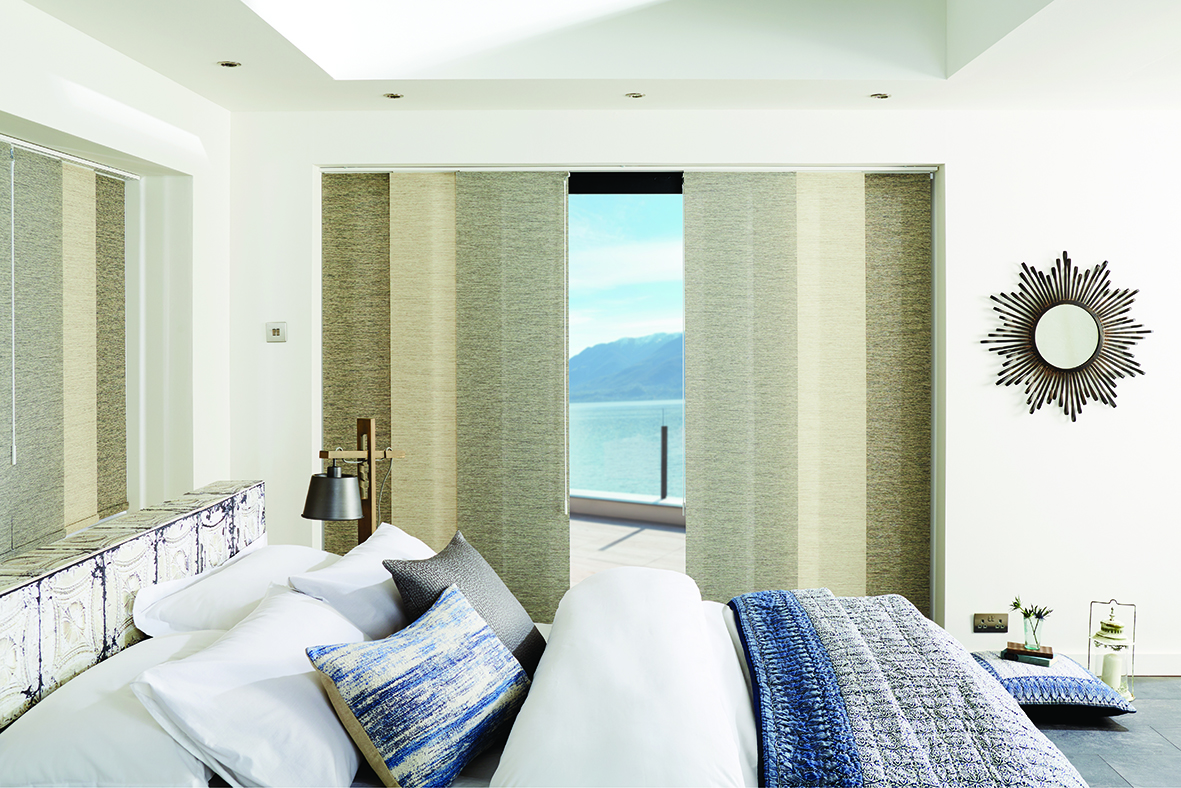 Are you looking for a unique window dressing for your home? Panel blinds are a fantastic option. They are a modern shading solution for large windows and doors and are incredibly versatile in terms of applications!
What Are Panel Blinds?
If you've never seen or heard of panel blinds their concept might be a little confusing. We'll explain…
Panel blinds resemble a combination of vertical blinds and curtains, with large fabric panels that hang down from the rail. The panels however are much wider than those on vertical blinds, meaning a single blind is made up of fewer panels/slats.
Another difference is that the panels neatly stack on top of each other when they're open and can be moved completely out the way of the window (if there's space at the side). This allows for maximum light to come into your room, with no fabric blocking the way.
Panel blinds are easy to work with, offer complete privacy, reduce glare, AND create a contemporary look in any room!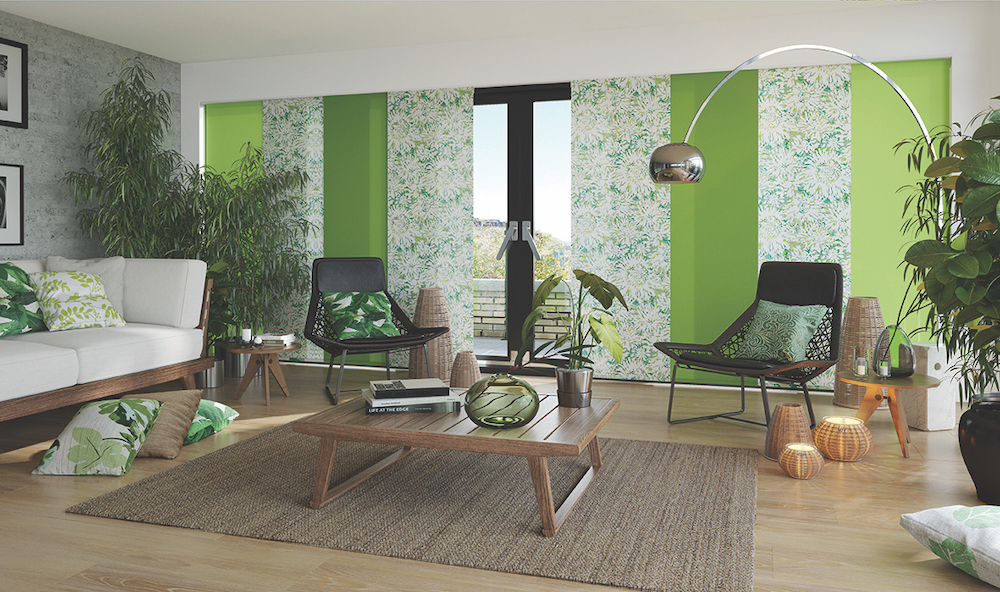 How Do Panel Blinds Work?
So how do panel blinds work? Very easily, actually!
Panel blinds are extremely simple to operate. All you need to do is use the wand or chain provided and open and close them as you please! The fabric panels will slide smoothly across a multi-channel track. It is this multi-channel track that enables the stacking of the panels when fully open.
When fully open the panels will be stacked in one column to either the right or left of your window. Then, when fully closed, the panels will line up across the window, slightly overlapping to prevent light leakage.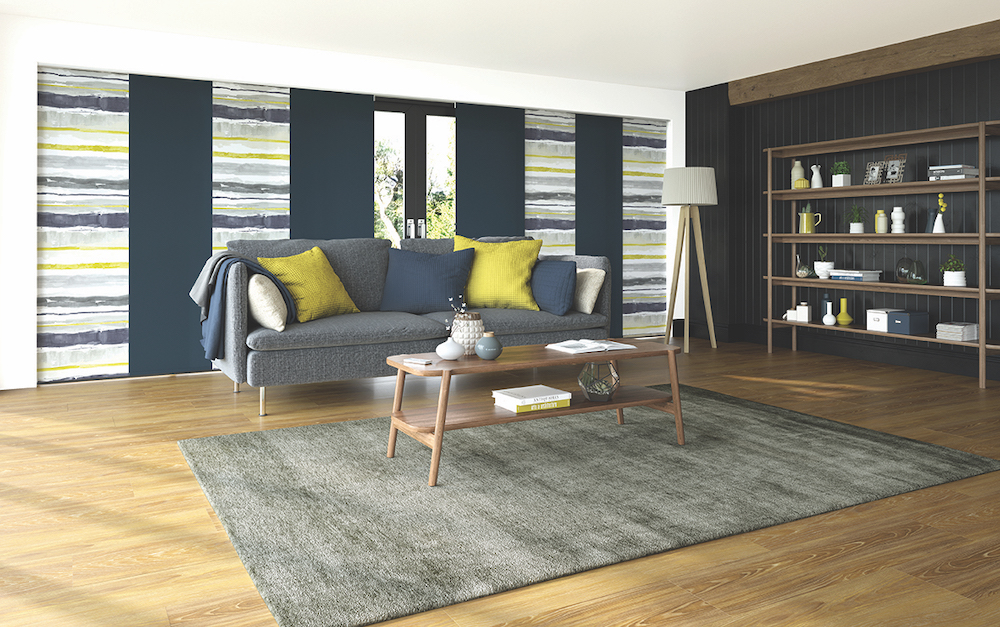 What Designs Do Panel Blinds Come In?
Like all styles from A1 Blinds, panel blinds are available in a wide range of colours, prints, patterns, and textures. So, if you think panel blinds might be right for you, we're sure you'll find the perfect design to suit your home!
Due to the large fabric pieces on panel blinds, they provide a huge opportunity to add some texture or inject some colour into a space. Go for a full pattern or plain, or you can even alternate fabrics to create a focal point! Also, as well as a large selection of beautiful fabrics, we have blackout, dimout and light filtering options available in our panel blinds too.
Panel blinds also come with an option of panel widths. The size of your window or door will determine the width you'll want each of the panels to be. The bigger the window the wider the panel, and vice versa! This will help your blinds to look in proportion with your window or door.
Panel blinds from A1 are made to your exact specifications. This means they're made to measure, and therefore will fit your windows perfectly. Not only that, you'll be able to design them to suit your tastes and home exactly.
If you're not quite sure which design you'd like, you can order up to 5 free samples from our website. Simply head to each of the product pages and click 'order sample' and we'll post them directly to your door. Alternatively, you could visit our showrooms to see all our blinds on display!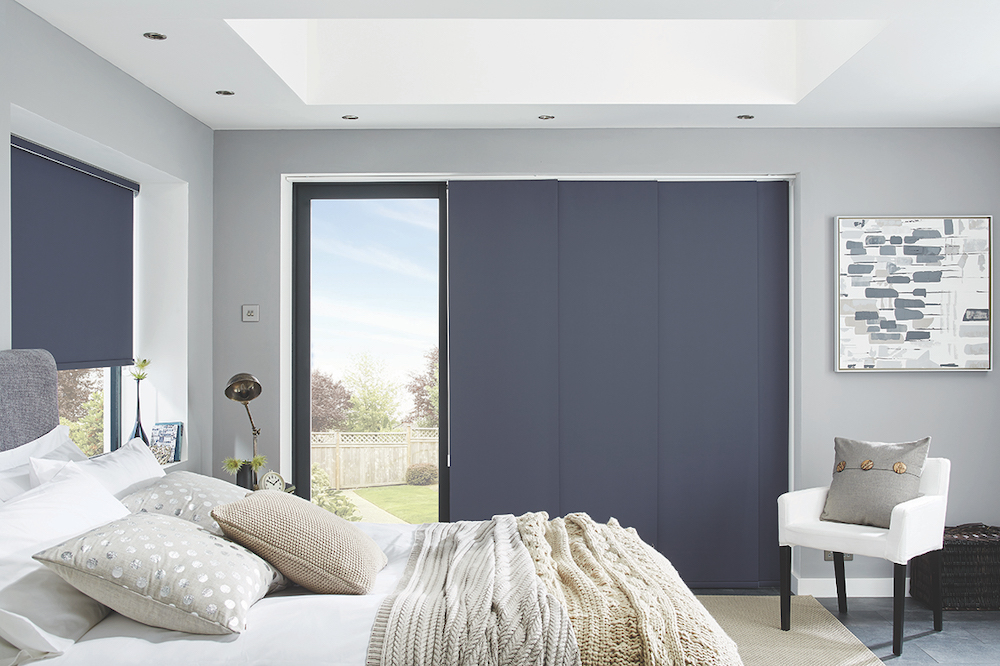 Where Do Panel Blinds Work Best?
A1 Blinds' range of panel blinds provide complete floor-to-ceiling shading thanks to their full-length fabrics. This makes them the perfect solution for floor-to-ceiling windows, French doors, and patio doors. They work beautifully in living areas, bedrooms, dressing rooms, offices and more. Pretty much in every room in the home!
They can be used as room dividers, too. Ideal for large open plan spaces, panel blinds can be used as a partition to create smaller zones and help to transform a room in an instance. They're a great alternative to bulky internal doors or a full-blown partition wall!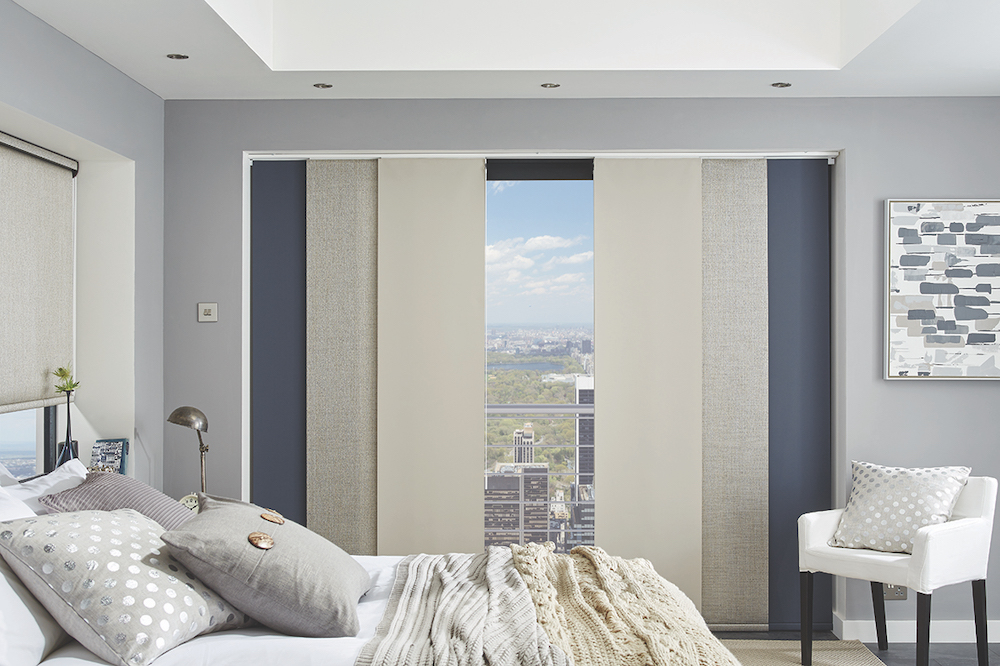 Panel blinds are fantastic window dressings for your home, but you are limited in terms of the windows in which they work! So, if panel blinds aren't quite right for you, why not explore the rest of our range?
If it's large windows you want to cover and panel blinds aren't for you, vertical and perfect fit blinds are our top picks! However, A1 Blinds have a blind to suit every room and window. Choose from roller, Roman, Venetian, pleated, vertical, Velux, and many more blind styles! As well as lots of motorised options too.
Let us make your decision even easier. You can book a free home appointment with A1 Blinds via our website. During this appointment, we'll measure your windows and guide you through our wide range of styles and samples. We'll then advise you on the best option to suit your requirements!
You can book an appointment here or contact us at info@a1blindsuk.co.uk or 0800 193 0417.