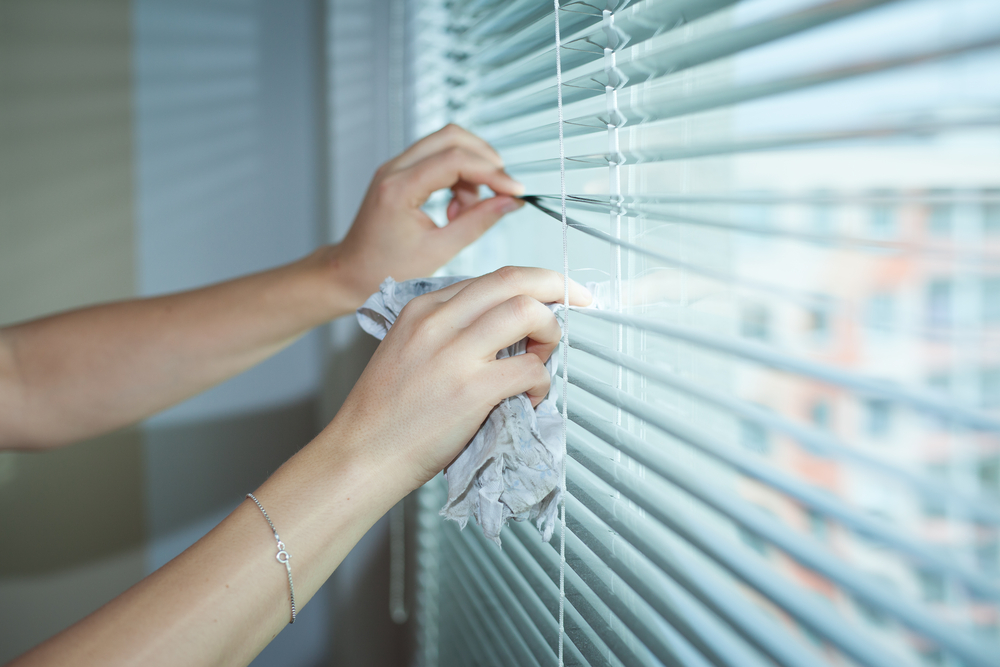 How to Clean Venetian Blinds
If you are lucky enough to own a set of Venetian blinds, cleaning them often will ensure they look as fresh and stylish as the day they were first bought. Dust can build up quite quickly on Venetian blinds, so it is important to keep on top of it so they don't get too dirty. As they have a slanted, slatted design, it can be easy to miss them when cleaning your house, but they are just as important as any shelf or table!
Most of the time, you can easily get away with some light cleaning on your Venetian blinds to keep them looking clean and fresh. However, on occasion is it worth giving your Venetian blinds a deeper clean to really get into those areas you could've missed with a lighter clean.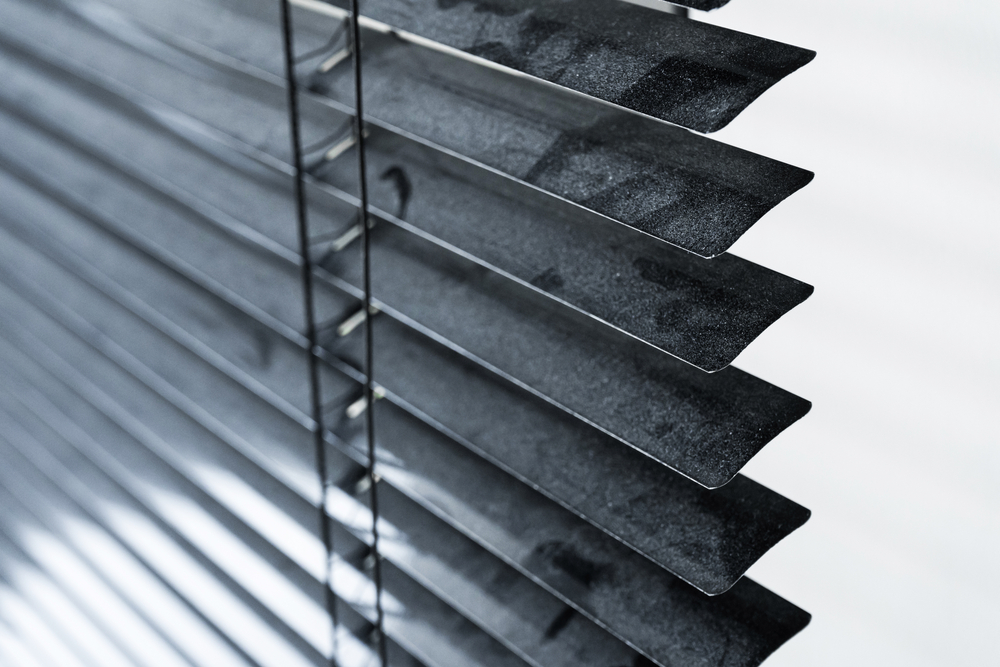 Look After Your Venetian Blinds
Taking proper care of your blinds means that not only will they serve your space for many years, but they will be easier to clean and look better for longer. They are a stylish window covering option and, when kept in good condition, can look fantastic.
As with anything, taking good care of your product means it is less likely you will need to replace it in the future any time soon.
What Material Are Your Venetian Blinds?
There are various different Venetian blind styles available on the market in a range of different materials. For this reason, cleaning your blinds can vary depending on the blind material you have in your home.
How To Clean Wooden Venetian Blinds
Wooden Venetian blinds are an ever popular blind option among homeowners, certain to enhance the appearance of any space. Keeping this particular blind material regularly cleaned is key to seeing your blinds look their best for many years.
As with any product you own that is made of wood, a lot of moisture, such as water or heavy cleaning products, can be very damaging as it is a natural material. If the wrong products are used, this can cause your blinds to warp or snap. For this reason, we would recommend avoiding the use of any liquid when giving your wooden Venetian blinds a light clean or a deep clean.
The easiest way to clean your wooden Venetian blinds is to close the slats in one direction and wipe across each slat with a dry cloth or a feather duster. If you make sure to clean your blinds in a downwards direction, this will help ensure that the slats don't shift or change position. Once you have dusted the tops, open the slats and close them again in the opposite direction so that you can clean the undersides.
Any stubborn marks on your wooden blinds can be removed using a damp cloth. However, do not rub the cloth too vigorously as this could damage the blind itself.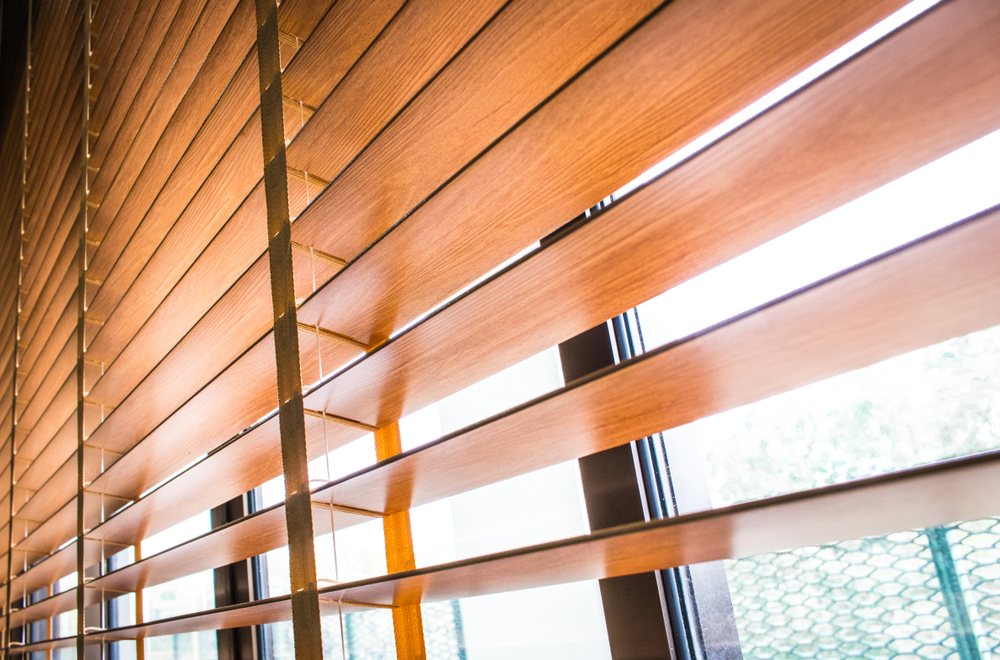 How To Clean Metal Venetian Blinds
Metal Venetian blinds, similarly to wooden Venetian blinds, can gather dust if not cleaned or looked after. Regular dusting and cleaning practises can ensure that your blinds continue to look as good as the day you first got them.
With metal Venetian blinds, you can use cleaning products such as washing up liquid to remove any marks or stains. Once you have removed marks, you can carefully dry them off with a paper towel or dry cloth.
From there, you can dust your blinds similarly to the way you would wooden Venetian blinds. Move your blinds to a closed position and use a duster ot cloth to remove excess dust and dirt from the slats. Once they have been cleaned on this side, they can be moved to the open position and clean the other side of the slats.
For a deeper and more effective clean, a handheld vacuum cleaner can be an effective way of cleaning your Venetian blinds. It is, however, important to keep the suction level low and be gentle when moving the cleaner over your blinds to prevent damage.
Similarly to metal blinds, plastic and synthetic blinds can be treated with a mild detergent and then dusted in the same way.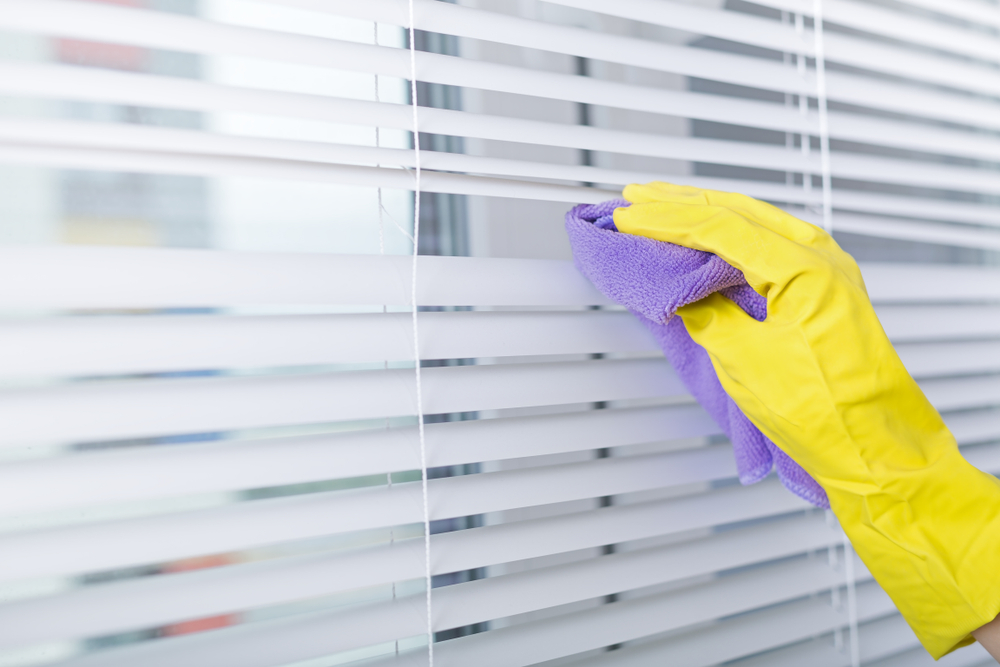 Deep Cleaning Your Venetian Blinds
Occasionally, your Venetian blinds may be in need of a deeper clean. For metal, plastic and synthetic blinds, you can deep clean these with mild detergent and warm water.
Remove your blinds from the fitting and lay them down fully opened over a ground sheet or blackout down to eliminate the chance of scratching or damaging them. You can then use a bucket filled with warm water and detergent and a soft brush or sponge to gently run the solution over each slat. For more stubborn marks, you may need to repeat the process a few times over, but always be gentle with your Venetian blinds so as not to break them.
Venetian Blinds from A1 Blinds
Here at A1 Blinds, we provide market leading blind solutions for customers in the North East of England, as well as delivery for customers throughout the UK.