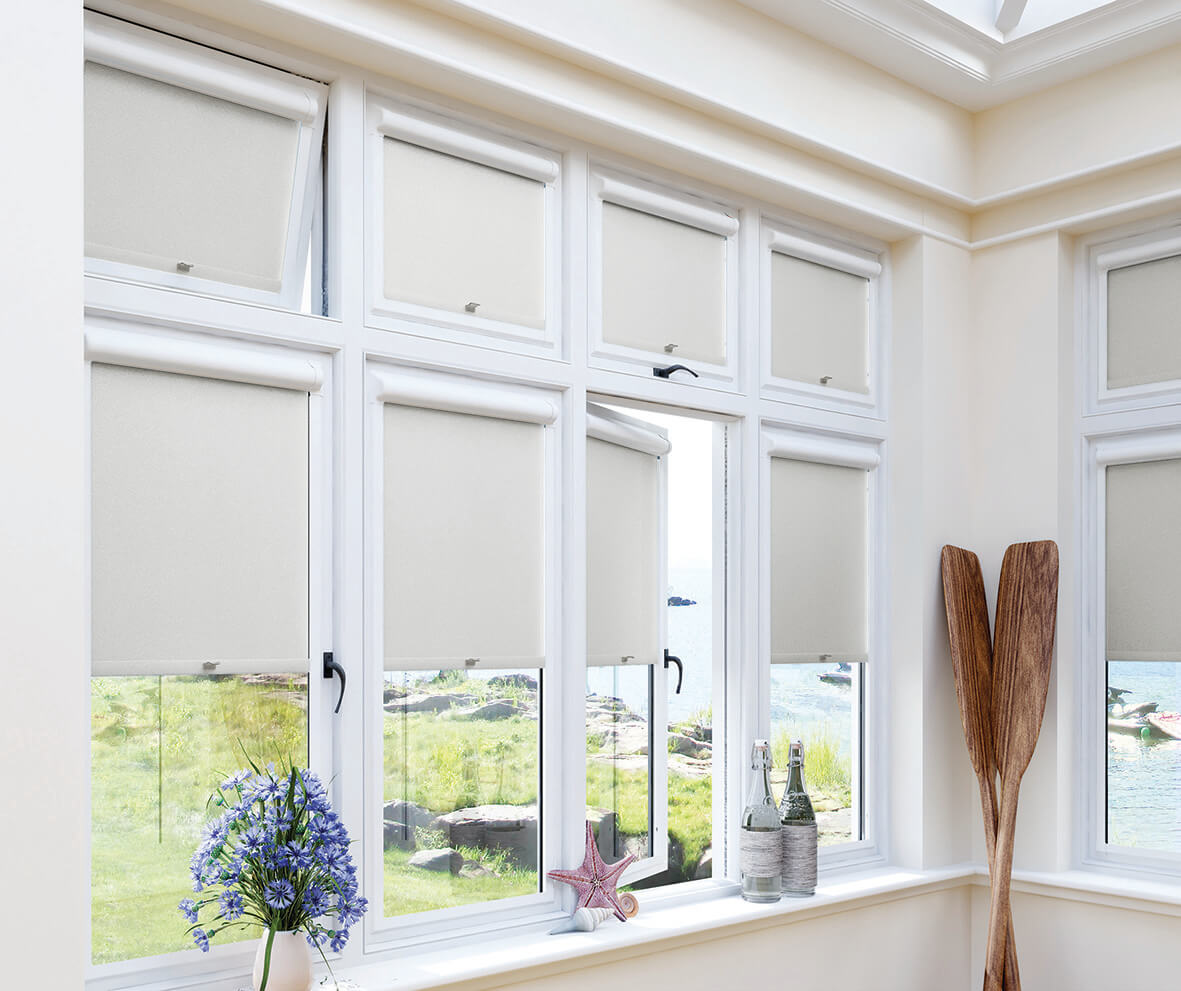 Perfect fit blinds are an ideal way to cover windows and doors. With these blinds, you can get complete coverage for any glazing in your home. Your design will be made-to-measure, meaning that there'll be no gaps for light to get through if you want to block it out. And, when you drop your blinds, you'll get more privacy, more protection and more insulation as well.
You'll also get a choice of perfect fit blinds for your property. With a range of patterns and colours to select from, you can customise your design to suit your home seamlessly. And, if you have a conservatory that could use some extra warmth, blinds can help with that too. Perfect fit blinds provide a strong layer of insulation, making your home warm and comfortable.
At A1 Blinds, we're proud to provide perfect fit blinds for homes across the North East. We offer a broad range of blinds for your home, and you can get a made-to-measure fit with ease from our installation team. It's never been more straightforward to get the perfect blinds for your home than with A1's perfect fit options.
Perfect Fit Blinds Design
Perfect fit blinds are bespoke designs. As a result, your new blinds will have the ideal shape and size for whatever glazing you'd like to cover. Your blinds will fit seamlessly into a stylish frame that sits on the window frame, meaning a snug fit that offers better performance. Because of this, they can move together with your windows. When you want to freshen up your living space, you can move the window and blind all at once to provide superb ventilation.
And, when you open the blinds, you'll still get the same window offering natural light and warmth into your home. When you'd rather have them closed, though, perfect fit blinds fit right across the glazing, cutting off light to shut the world out.
Also, you can install perfect fit blinds for doors too. If you have doors with expansive glass sections, then covering them can make as large an impact as blinds can do for windows. You'll be able to give your home more privacy, you can improve your home's sound insulation, and you'll get total control over the lighting in your living space as well.

Benefits of Perfect Fit Blinds
With perfect fit blinds, you'll have far more control over your home's climate. When you pull the blinds down, you'll have total control over your home's lighting, and you'll get a layer of insulation that covers the entire glass section. As a result, you could warm up your home in the winter months, meaning potential savings on your energy bills. Your blinds will also look superb throughout.
With A1's broad range of colour and design options, you'll have no trouble creating bespoke blinds that reflect your personality. Additionally, our blinds provide a sophisticated look for extended spaces, including conservatories, with our unique designs making your build stand out far more.
Finally, our perfect fit blinds fit into their own frame. Because of this, no cutting and drilling will need to occur on-site. Your installers will be able to complete the installation far more quickly than with other blinds and with less stress and hassle for you. You'll be able to invest in perfect fit blinds confidently and painlessly, making them a no-brainer for your property.
Perfect Fit Blinds from A1
With A1 Blinds, you can select from a wide range of perfect fit blinds for your home. We're a local installer of perfect fit blinds and so much more for homes in the North East. With us, you can get high-quality blinds for competitive prices, and you can personalise them to make a better investment in your home.
We'll provide design advice to help you create a dream design, and our blinds are functional too. Snug and self-contained, with no exposed mechanical workings in a compact, space-efficient design, our blinds are easy to use and manage. We also offer our expert advice at every step of the way, and we offer a free home consultation service.
At A1, we also install perfect fit blinds for commercial clients. If you have a business or run a commercial building, then our blinds can offer more privacy for staff, provide a sense of style that impresses new clients, and will come made-to-measure for almost any purpose. Because of this, we hope that we can help everybody looking for brand-new blinds to make a better investment.
Perfect Fit Blinds Prices
We offer free home consultations for homeowners in the North East. Get in touch with our friendly team today to find out more about how easy it is to install perfect fit blinds with A1 Blinds for your property!