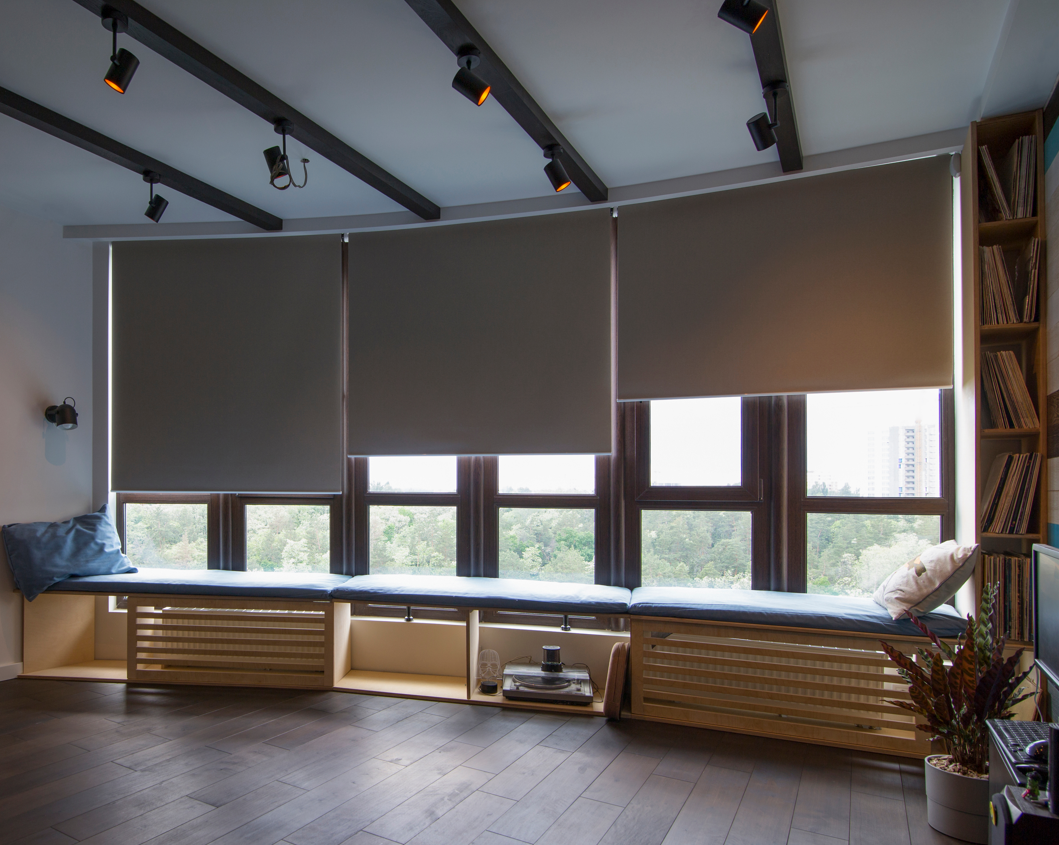 Roller blinds are the complete home shading solution. They fuse modern style with unparalleled performance and function, giving you the ultimate blinds for your Durham City property.
A1 Blinds are experts at installing your dream roller blinds. We've had the benefit of fitting blinds across the North East for over 30 years. It's a privilege to install market-leading roller blinds into our customers' homes, made-to-measure and carefully crafted in our local production centre.
We are proud to offer the highest quality roller blinds that deliver outstanding performance and functionality and look beautiful at every angle.
Thanks to their understated style and subtle aesthetics, roller blinds complement both contemporary and more traditional homes. They provide total cover of the aperture of your window or door, providing first-rate light management and complete privacy.
At A1 Blinds, we're big on creating bespoke designs to give you the roller blinds that match your tastes and complement your property. We offer an incredible range of colours, fabrics, patterns and finishes to excite your eyes and add a stylish flourish to your living space.
Whether you're looking to redecorate your kitchen or add greater privacy to your bathroom, roller blinds bring fantastic versatility to your home and work wonders in every room.
We're always happy to assist you with your next roller blinds project, so get in touch today and learn more about our spectacular collection. Or give us a call on 0800 193 0417, and we'll get back to you as soon as possible.
Features of Roller Blinds
Discover more detailed benefits of roller blinds and how they make a valuable property investment.

Versatile Design
Roller blinds are simple yet elegant and enhance the interior of any room in your house. Due to their quality build by our expert craftspeople, our blinds are robust and durable. They function excellently in kitchens and bathrooms, where things can get wet and messy. Roller blinds are one of the best options for a shading solution that can withstand the stresses of daily life.
Roller blinds look right at home in your bedroom and in more intimate settings. Their timeless style and outstanding privacy management ensure you'll always be comfortable in your personal space.
Aside from providing exceptional shading for residential properties, roller blinds are the perfect choice for businesses. Our blinds enhance the attractiveness of professional settings and ensure offices get the best light regulation possible.
If your Durham City office has a beautiful, south-facing view with lots of sunlight, this can cause glare and sight problems. This is particularly the case for computer screen usage, with bright sunshine making it hard to view monitors. That's why roller blinds are an ideal solution to cut out direct sunlight, ensuring your office colleagues are comfortable and productive.
Roller blinds are the ideal shading solution that works beautifully in every room, across residential and commercial settings. They complement contemporary and traditional homes and perform excellently in office and factory locations.
Ideal Light & Thermal Regulation
It's not the best-kept secret that roller blinds cover the entire window or door aperture. This feature enables them to effectively block out light, creating perfect darkness in a room. They're also aesthetically pleasing with clean, smart lines.
Such a design is ideal for complete privacy and light management. At A1 Blinds, we expertly install our shading solutions in bathrooms and lavatories. You'll never have to worry again about people looking in from the outside when our roller blinds are down. You gain confidence, comfort, security and peace of mind.
As mentioned, our blinds are the ideal match for bedroom shading. Aside from the obvious benefits of privacy, their light-blocking properties give you a comfortable night's sleep. That's because you'll enjoy complete darkness – no more streetlights, neighbour security lights or other light pollution. Roller blinds are perfectly suited to urban homes in built-up areas where light pollution poses a problem.
Roller blinds have outstanding thermal efficiency qualities. Thanks to being one cut of durable fabric covering your whole window or door aperture, the material creates an effective thermal barrier that retains more warmth in your Durham City home.
This enables you to rely less on your central heating during winter, saving you money on your energy bills. Furthermore, this lowers your carbon footprint – a winning combination for your bottom line and the environment.
Heat regulation works equally effectively in summer. When it gets too hot, pull down your roller blinds and create shade. The opaque material blocks out sunlight and gives you a cooler room. You'll be more comfortable and able to chill out inside in those hot months.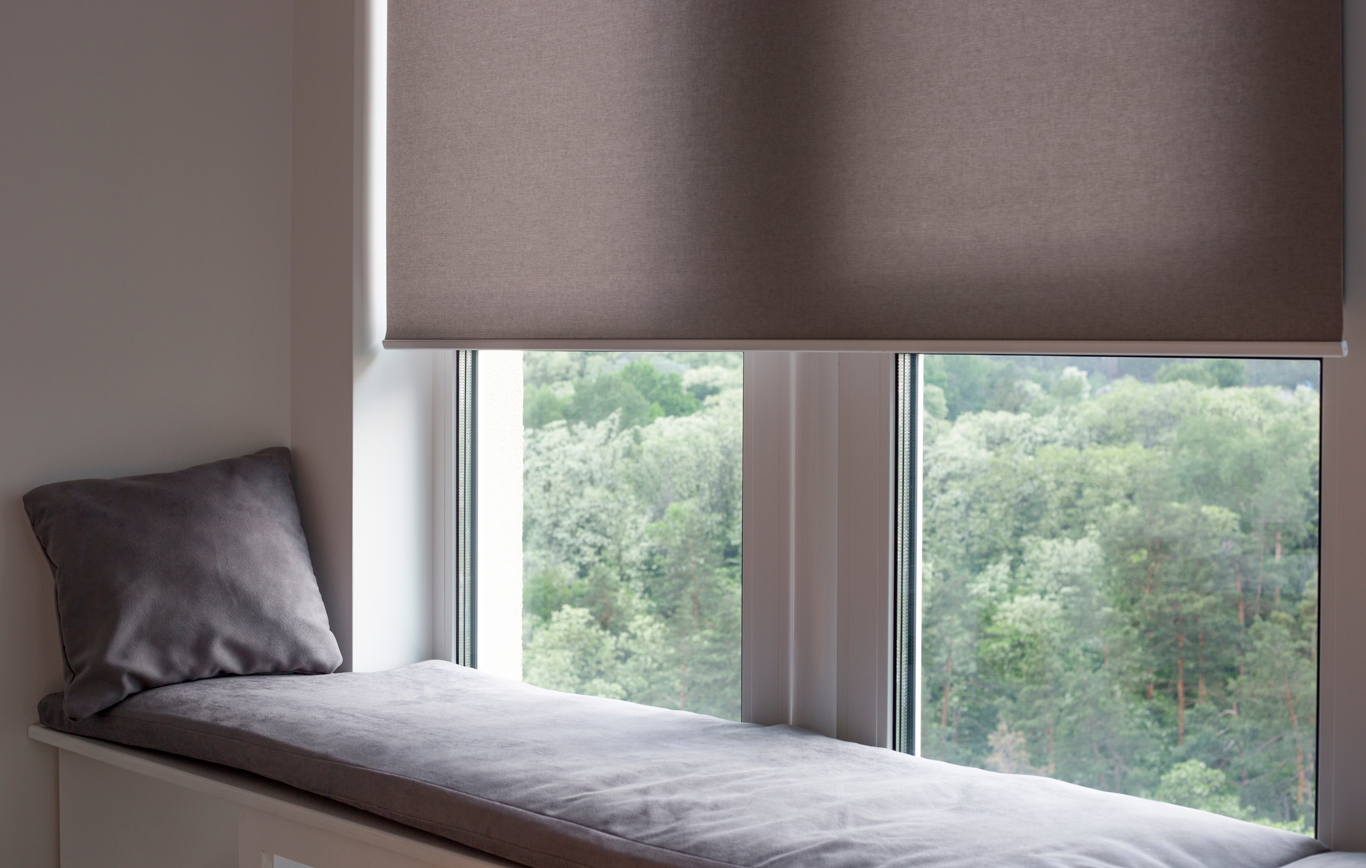 Made To Measure
Here at A1 Blinds, we are delighted to offer a fabulous collection of colours, patterns, fabrics and finishes. We love to put you in control of the creative process so you get your dream roller blinds for your Durham home.
Our dedicated team is always happy to assist you through every stage of the process. Our expert fitters carefully install your blinds that are made to measure at our bespoke manufacturing centre in the North East. We pride ourselves on carrying out the perfect job that is only done until you say it's done.
We strive to serve our community across the North East with the finest blinds at extremely competitive prices. That's because we want our customers to enjoy cost-effective shading solutions available to different budgets.
Find out more today by booking a virtual consultation or free home consultation. Alternatively, you can get in touch with our experts via our online contact form or by calling 0800 193 0417 to request a call-back.