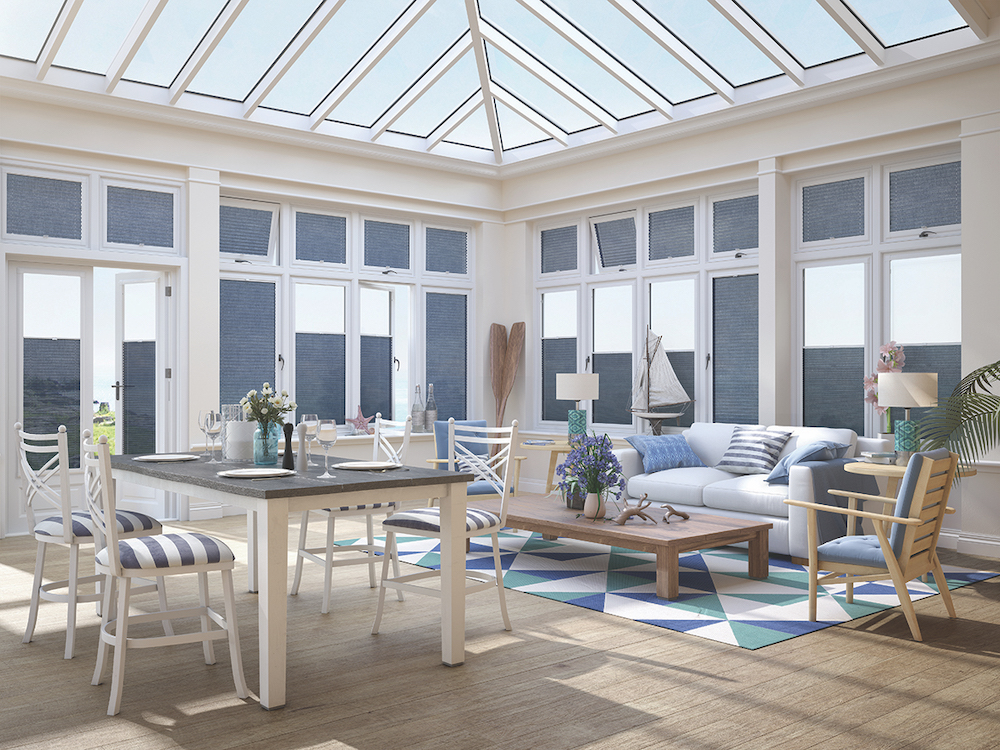 At A1 Blinds we have a variety of conservatory window blinds that are ideal for conservatories and orangeries alike. A conservatory can be home to a whole host of issues caused by the weather outside, so it's important to have the correct window dressings to counteract them!
With over 30 years of experience in manufacturing window blinds, we're well placed to advise you on the best solutions. Our range of conservatory window blinds is designed for purpose - tailor-made to make your conservatory as comfortable and stylish as possible.
Blinds are a great way to regulate the temperature in window-heavy spaces. Does your conservatory become too warm in the summer and too cold in the winter? A set of made-to-measure conservatory window blinds from A1 is the solution. You can filter the sun rays during the summertime and in the winter, trap in the heat. Enabling year-round usage of your conservatory.
With so many windows in a conservatory, the glare can sometimes be unbearable. A good set of conservatory window blinds will block the glare from your electronic devices and allow easy watching all day long.
Another common issue within conservatories is faded furniture caused by UV rays! The answer? Conservatory window blinds. Conservatory window blinds will dramatically decrease the intensity of the glare reaching your furniture - preventing unnecessary fading and ageing!
So, what are the best conservatory window blinds? And how should you style them? Read on to find out.
Pleated Conservatory Window Blinds
Pleated blinds are an elegant option for your conservatory window blinds. They come with a long list of benefits including temperature control, space-saving and easy-clean. Not only that, but they look great too!
Pair them with the Perfect Fit system to enjoy cordless, child-safe conservatory window blinds!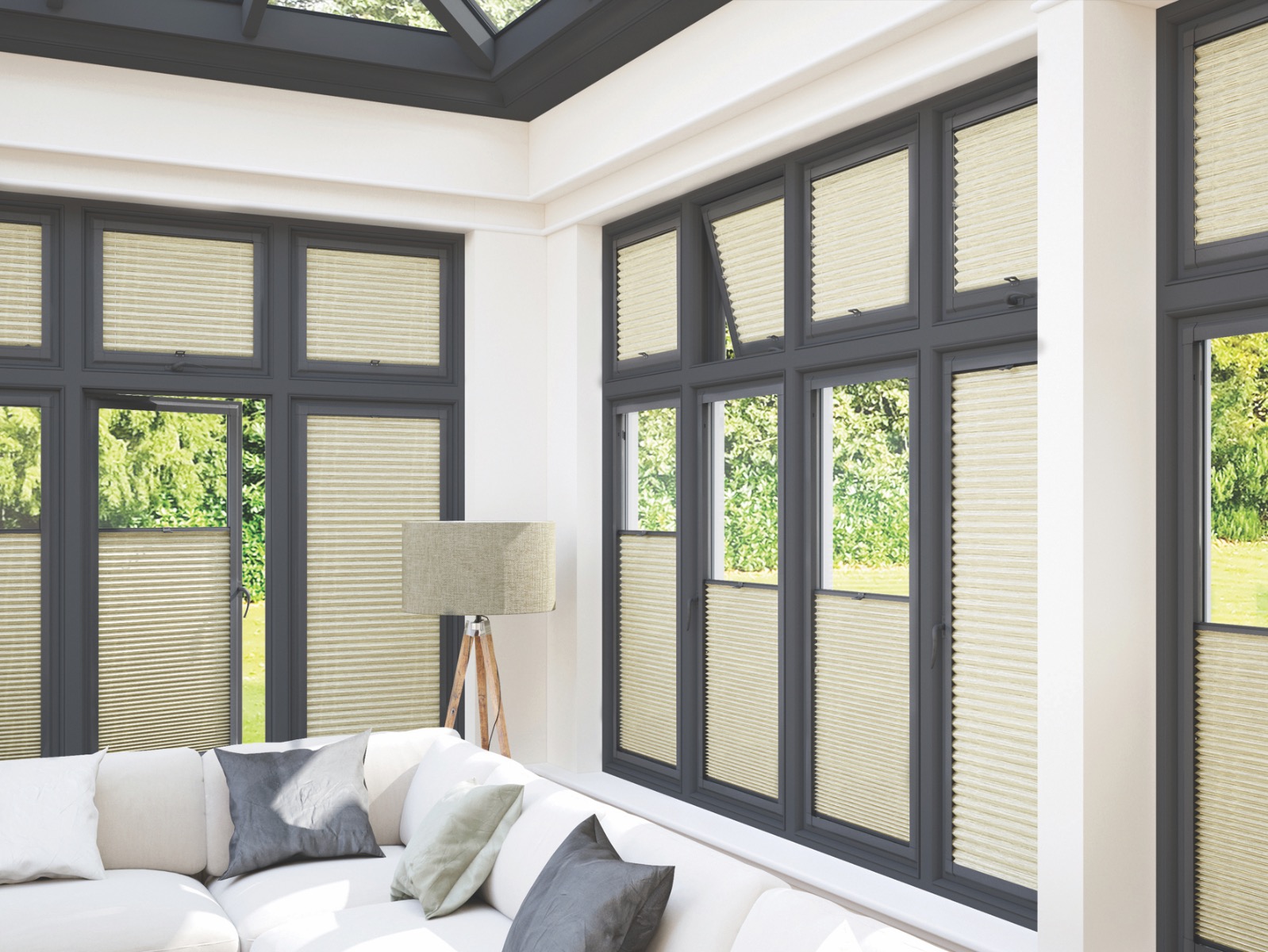 Perfect Fit Conservatory Window Blinds
Perfect Fits can be styled with four blind styles: Wooden Venetian, Aluminium Venetian, Pleated and Roller blinds.
The frame system is made bespoke to each window and is easily affixed with no drilling or screwing necessary. They slot perfectly into the window frame and offer a space-efficient solution to excessive light and shading requirements. This makes them a sleek and stylish option for your conservatory window blinds.
Due to being fitted into a self-contained frame, Perfect Fits are also child-safe. They have no cords and close easily via a pull at the bottom, attaching magnetically.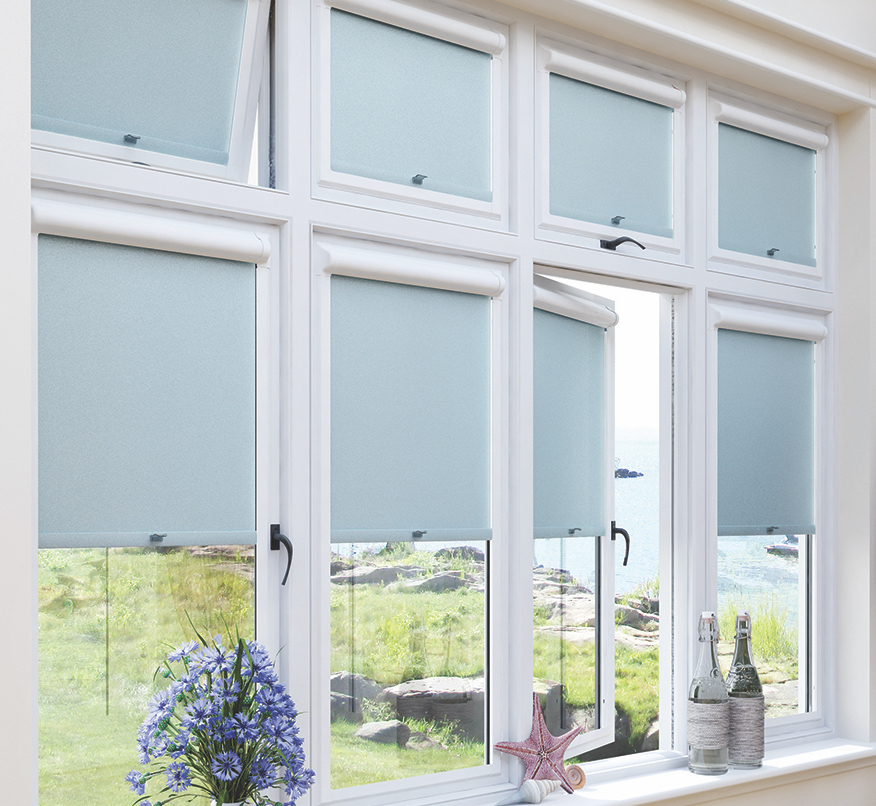 Vision Conservatory Window Blinds
Our vision blinds are a popular choice for conservatory window blinds. Their modern and contemporary design allows a light space while they are open, but complete privacy and light reduction when they are closed.
Go for a matching colour or a contrasting stripe, either way, vision blinds offer a beautiful focal point to your conservatory whether open or closed.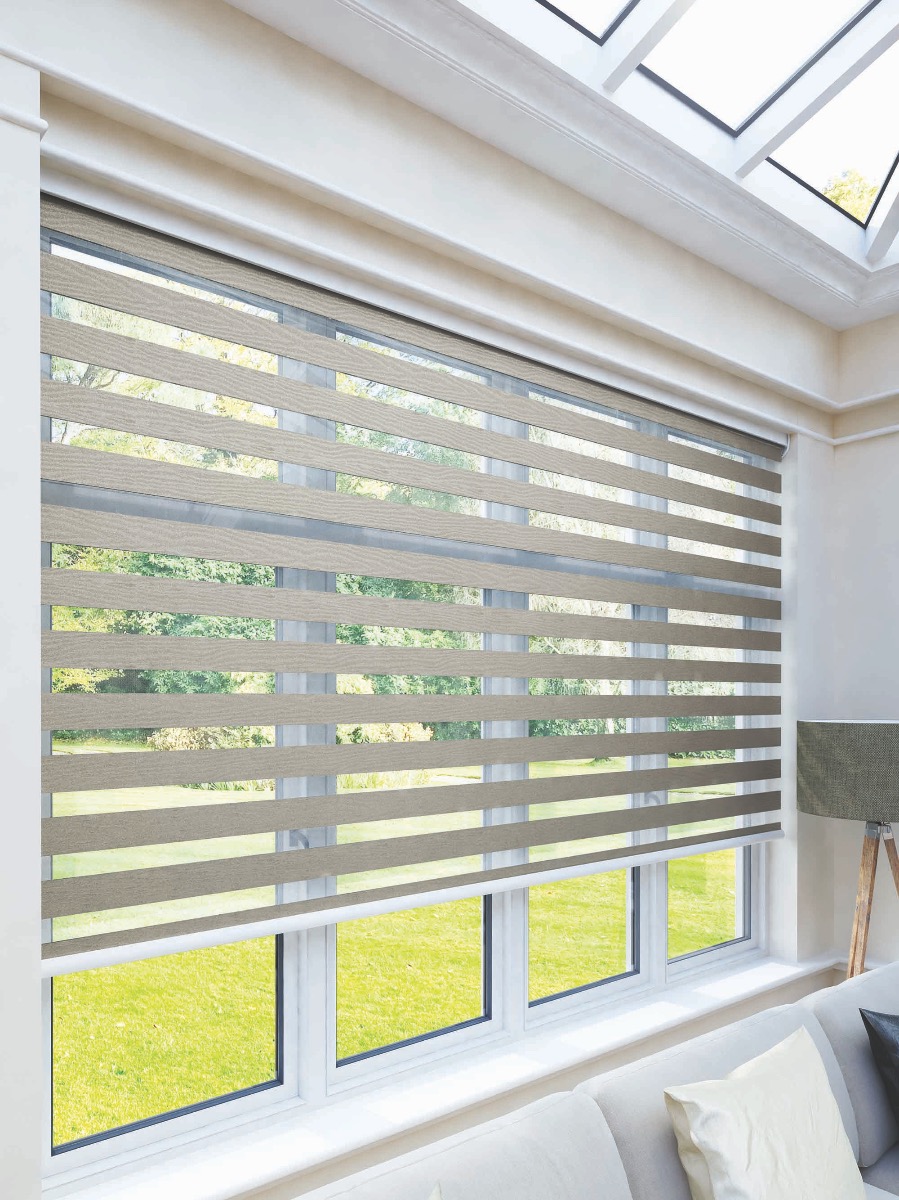 Vertical Conservatory Window Blinds
Vertical blinds are a classic and are hugely versatile across your entire home!
They make great conservatory window blinds thanks to their complete light & privacy control abilities. So, whether you want to reduce the glare or bask in some rays, Verticals offer the best of both worlds.
Much like our vision blinds, you'll find lots of options for this style of blind. Choose from prints, textured or colourful fabrics to go with the rest of your conservatory décor!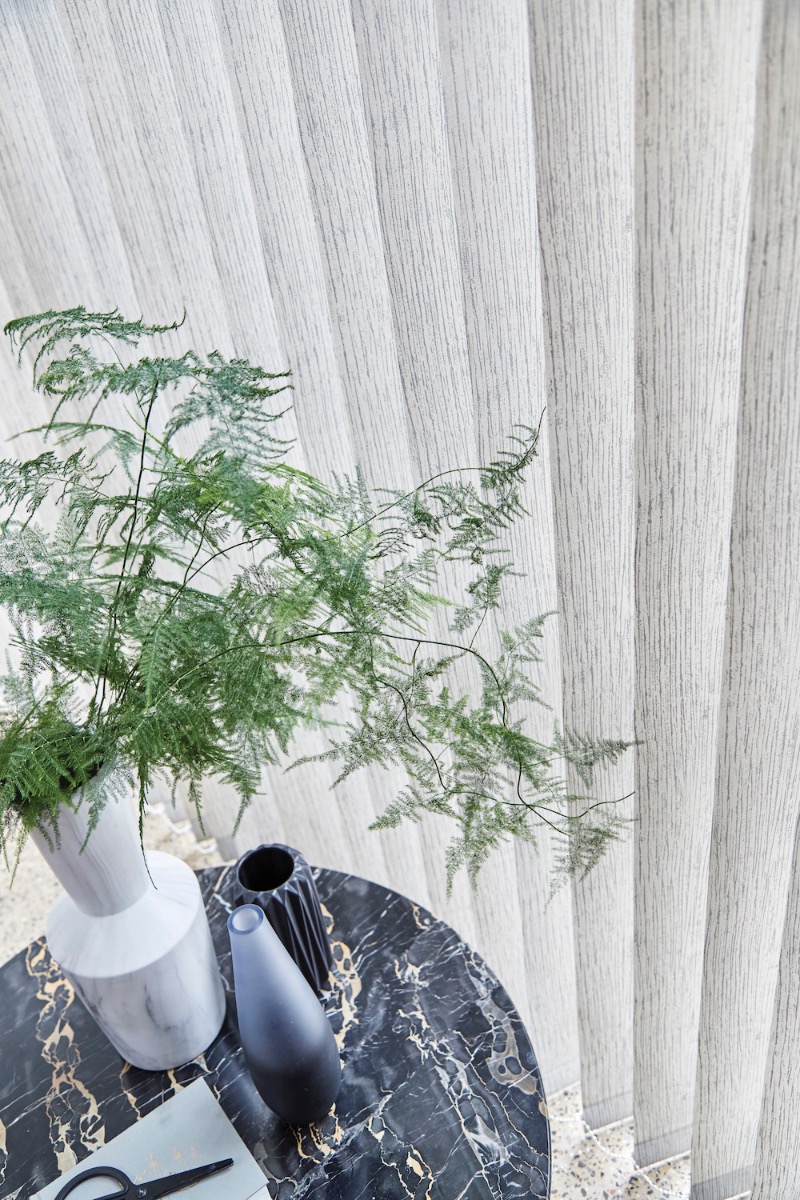 Conservatory Roof Window Blinds
Conservatory roof blinds are great for several reasons. 1) Stabilising the room's temperature. 2) Reducing sunrays. 3) Disguising an unclean conservatory roof.
You can choose your roof blinds to match your conservatory window blinds or have them in a contrasting colour or pattern to add that extra wow factor to your space. Choose from
Plus, take the hassle out of hard-to-reach conservatory window blinds and pair your roof blinds with our motorised technology. Close them with ease at the click of a bottom or link them to your smart home device for even more convenience!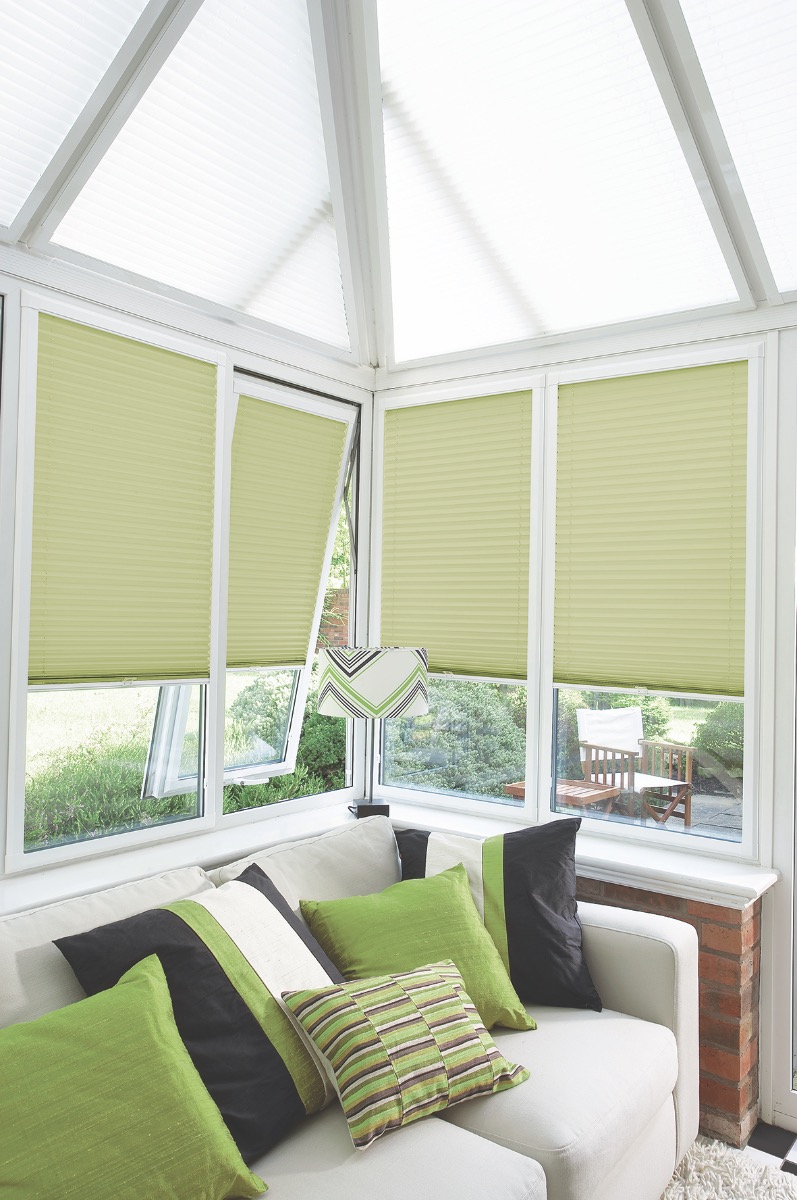 Flyscreens For Your Conservatory
As well as conservatory window blinds, you may also want to consider flyscreens for your conservatory. Flies are attracted to warm environments and are especially rife in the summer months when you'd typically have your windows open!
Flyscreens filter the air coming into your home and keep the creepy-crawlies at bay in the simplest way. They fit discreetly between your blinds and window making them both effective and unobtrusive!
We've got your conservatory covered with a huge collection of conservatory window blinds, no matter what your style is. As well as the above, we also offer roller blinds, roman blinds, Venetian blinds, shutters and more – all of which will look great in your conservatory.
Book your free home consultation today! Our experts will help you find your perfect style, measure your windows, and arrange your free blind fitting. In the meantime, you can contact us to find out more, or browse our website for inspiration and order up to 5 free samples!