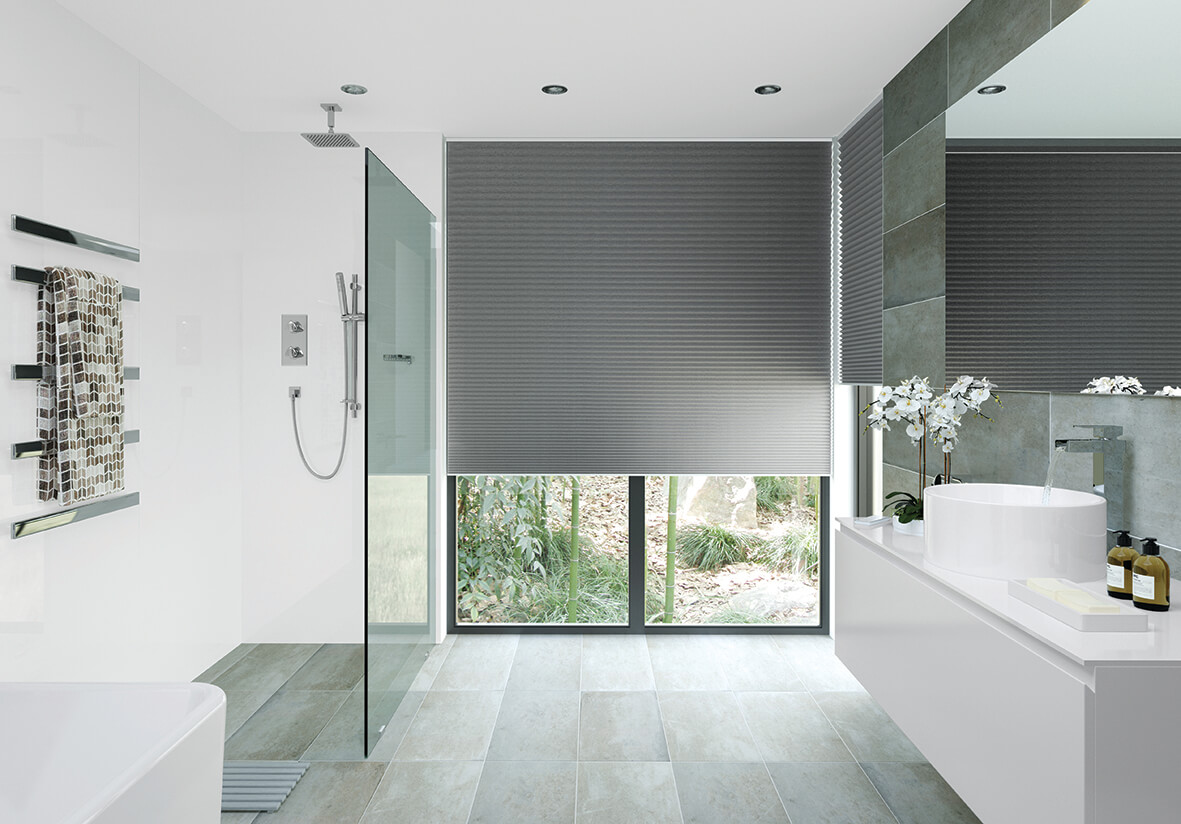 What are the best blinds for bathrooms? Finding the right ones could help you make your home warmer, dryer, and prevent issues developing over time. Blinds play a crucial role in your home, helping you control the light that gets into it, and helping to insulate your living space too.
However, in bathrooms, they could be even more important. Bathrooms get hot and humid, especially after you use them for long baths and showers. As a result, the room can become damp and moist, creating the conditions for condensation to thrive. At A1, though, we're the number one for a wide range of blinds that are best to protect your bathrooms.
How Do Blin

ds Protect Bathrooms?

The best blinds can prevent condensation from developing in your bathroom. When you take a bath or shower, the moisture and heat they create can collect inside the room. Because of this, the room becomes humid and damp, which means your windows steam up. Over time, that could develop into condensation, or even mould.

By installing A1's innovative blinds, you'll be able to stop the condensation from building up on your windows. That way, they'll be able to last longer, and you won't have to worry about health risks or rising repair costs.

Additionally, the best blinds can make a bathroom more private. You'll be able to tilt the blinds down whenever you need to, meaning no prying eyes will be able to look inside. Not only that, but blinds create another layer of insulation for your bathroom, minimising the amount of cold air that can travel into the room.

As a result, you'll be able to improve the performance of your home. When you keep the blinds down, you'll get more warmth and privacy, but you won't have to lose out on light. You can always open them back up to light your bathroom, and they can improve air circulation to reduce the risk of condensation even further.
Roller Blinds For Bathrooms
Roller blinds are one of the best choices for bathrooms on the market today. Roller blinds use fabrics in the majority of their designs, which can deal with moist conditions. That means, when the room heats up and dampness begins to develop, the fabric can absorb it and prevent that moisture from collecting.
Additionally, A1 offers blackout roller blinds: robust designs that shut out the world around you when you need it. As a result, you'll get total privacy and peace of mind whenever you go to your bathroom.
Vertical Blinds For Bathrooms
Vertical blinds also provide sufficient protection for your bathroom windows. They use a range of fabrics in their design too, but you'll be able to benefit from a greater level of choice. For example, you can select vertical blinds with PVC fabrics and chainless weights.
Blinds like these are incredibly resilient, and they can withstand even the hottest, most humid conditions without a hitch. Vertical blinds are also easy to use and open for years to come, giving you total control over the performance of your space.
Venetian Blinds For Bathrooms
Venetian blinds are a design classic from A1, adding leading quality designs to any bathrooms. However, if you have a bathroom that can become damp and wet, these timeless options may not be the right choice. Venetian blinds have slats in their design which aren't as resilient as other options.
Because of this, dampness and water can corrode each slat over time, meaning the blind wears down over time. If you'd like to find out more about Venetian blinds in bathrooms, though, you can always consult one of A1's experts.
Roman Blinds For Bathrooms
If you'd like to fit roman blinds for your bathrooms, it may depend on the size of the room. If you have a larger, well-ventilated bathroom, then Roman blinds add real class and complete protection. However, in a smaller room where the humidity can be more intense, Roman blinds aren't as useful.
However, their sophisticated look is ideal for any room, especially traditional spaces. You'll bring blinds to your bathroom with a softer design, giving you an ideal balance of light and privacy when you pull them down.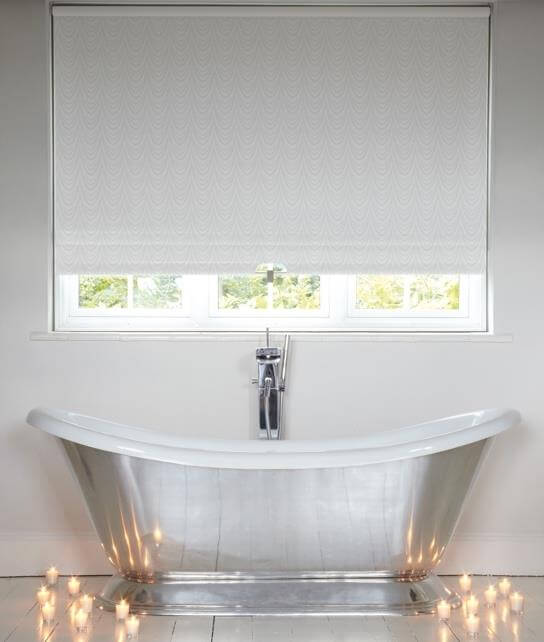 Choose A1 For The Best Blinds For Bathrooms
With A1, finding the best blinds for your bathroom is straightforward. Explore our full range of Roller, Vertical, Venetian and Roman blinds today from the comfort of your own home, and find the ideal option for your home.
With our blinds, you'll be able to protect your bathroom's windows from dampness and humidity, as well as provide your home with a little more brightness or privacy. That way, you'll have more control over the look and feel of your bathroom, whether you're using it or not.
Get in contact with A1 Blinds today if you'd like to find out more!