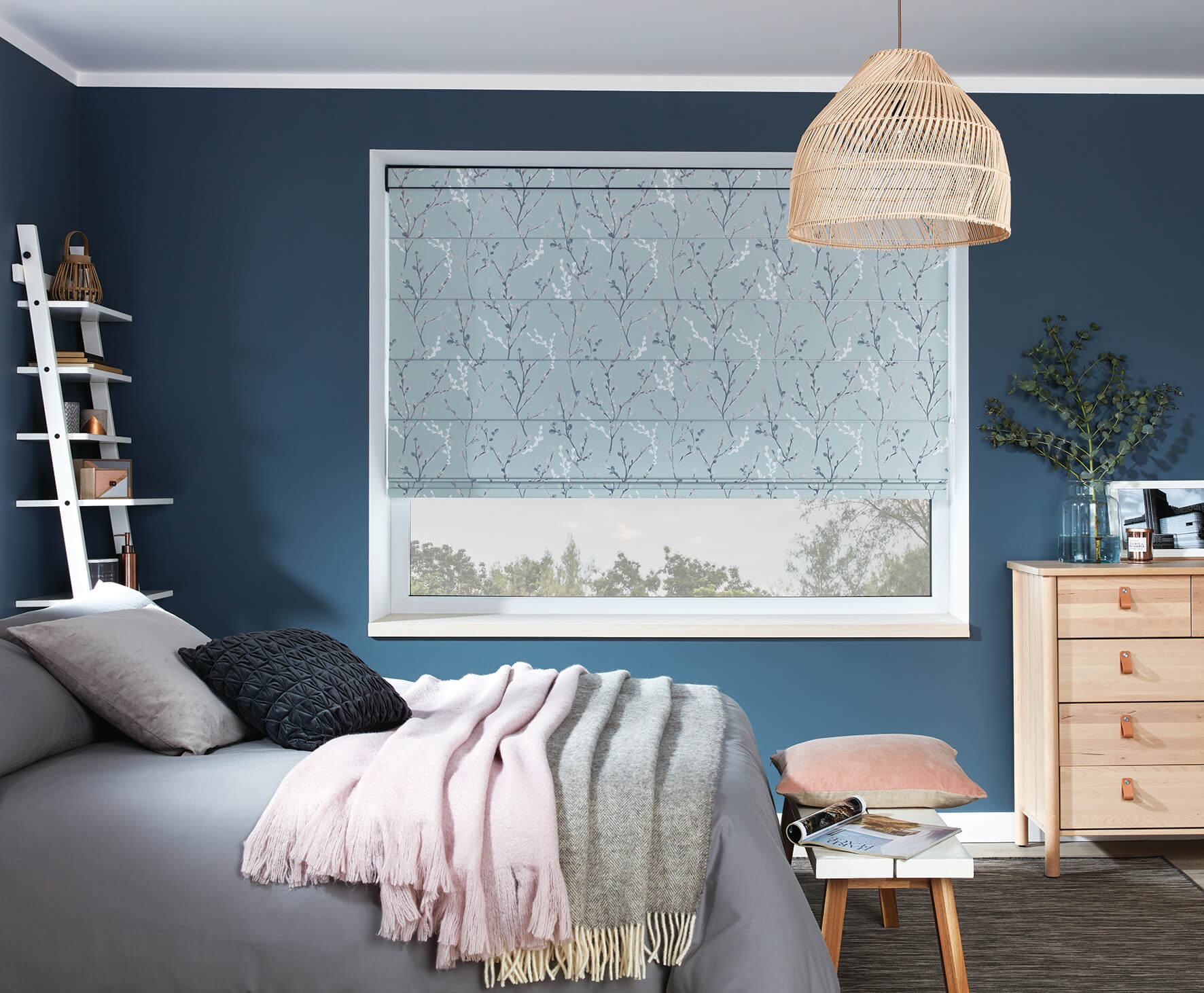 What Are The Best Blinds For Bedrooms?
When it comes to choosing the best blinds for your bedroom, there are a few things you may be thinking about. Not only is there the consideration of style and colour, but also the shape and size of your window opening and the level of light you want to reach your indoor space. Choosing the perfect blinds for the bedroom is imperative as the level of light in your sleeping space can play a vital role in the quality and health of your sleep.
With this in mind, it is important to understand the options in a bit more detail so that you can make an informed decision for your home. We have put together this handy blog to help you get a better gauge of what is available.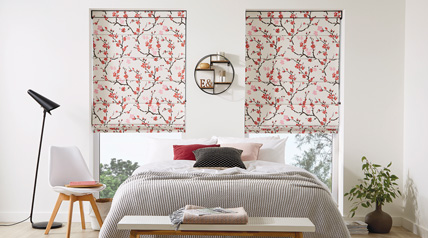 How Can Blinds Affect The Way You Sleep?
The amount of light that you let into your bedroom can have an impact on the quality of your sleep, simple as that. We all have internal body clocks that help us regulate when we go to sleep and when we wake up for the day, as we have relied on the sun to dictate this for us for thousands of years. However, with the introduction of modern technology, and glare from computer screens and mobile phones, our body clocks have shifted and it is not uncommon for many people to experience low quality sleep because of this.
With this in mind, there are a few actions we can take to improve the way we regulate our sleep, and one of these actions is controlling the level of light that enters our bedrooms during the night. Finding blinds for bedrooms that creating a darker environment can facilitate sleep and help you drift off more easily.
If you are someone who lives on a street with outdoor street lamps, finding a light blocking blind for your bedroom can be key to keeping the light out. It is also something to consider for the changing seasons when it stays lighter for longer in the summer and is darker in the winter.
Which Blind Styles Are Best For Bedrooms?
When considering your blind style for your bedroom, there are a few styles that are popular with homeowners throughout the UK.
Roller Bedroom Blinds
Roller blinds are a great bedroom blind solution. This is because they are traditionally created with a block of material rather than individual slats that may let light in more freely. They are usually operated using a cord and are very simple to operate, making them a great option for your bedroom.
Depending on the material your roller bedroom blinds are made of, you can choose from a whole host of different designs to suit the style of your bedroom. In some cases, you can even choose white blinds, so long as the material is thick enough to block light during the evening but let enough light in during the day to help you wake up.
Roman Blinds
Roman bedroom blinds are also a great option as they are very similar to roller blinds in the sense they are one block of material. The opening style is slightly different and stylish as the material folds up in a concertina fashion rather tan rolling away. However, they are a great way to reduce light in your bedroom and create a stylish space.
Vertical Blinds
Often, vertical blinds can be the preferred choice if you have large window openings in you room. They do a good job of blocking out light during the night while helping you fill your room with natural lighting during the day. By adjusting the slats to the suns positioning, you can control the angle at which light enters your space as well as the amount.
The rotating operating style of this blind style makes it a great option for homeowners looking for a little more control over the light in their home.
Perfect Fits
Perfect fit blinds for bedrooms essentially fit perfectly in your window opening. This makes them a great option if you are trying to eliminate the light that may creep in around the side of other blind styles. Perfect fits come in a range of different styles and colours, making it easy to tailor them to your room.
Other Considerations
You may also consider blackout blinds for bedrooms as these can ultimately block out the most light. However, this comes down to preference and what you are looking for. Blackout blinds can be fantastic when it comes to blocking out light, but can sometimes affect the way you wake up naturally if you don't get enough natural light in the room.

A1 Blinds for Bedrooms
If you are looking for the best blinds for bedrooms, look no further than A1 Blinds. We offer blind styles for all room types, residential and commercial, meaning you can create the perfect window covering for all situations.
Browse our range of window styles today or book a free design home consultation to find out more!