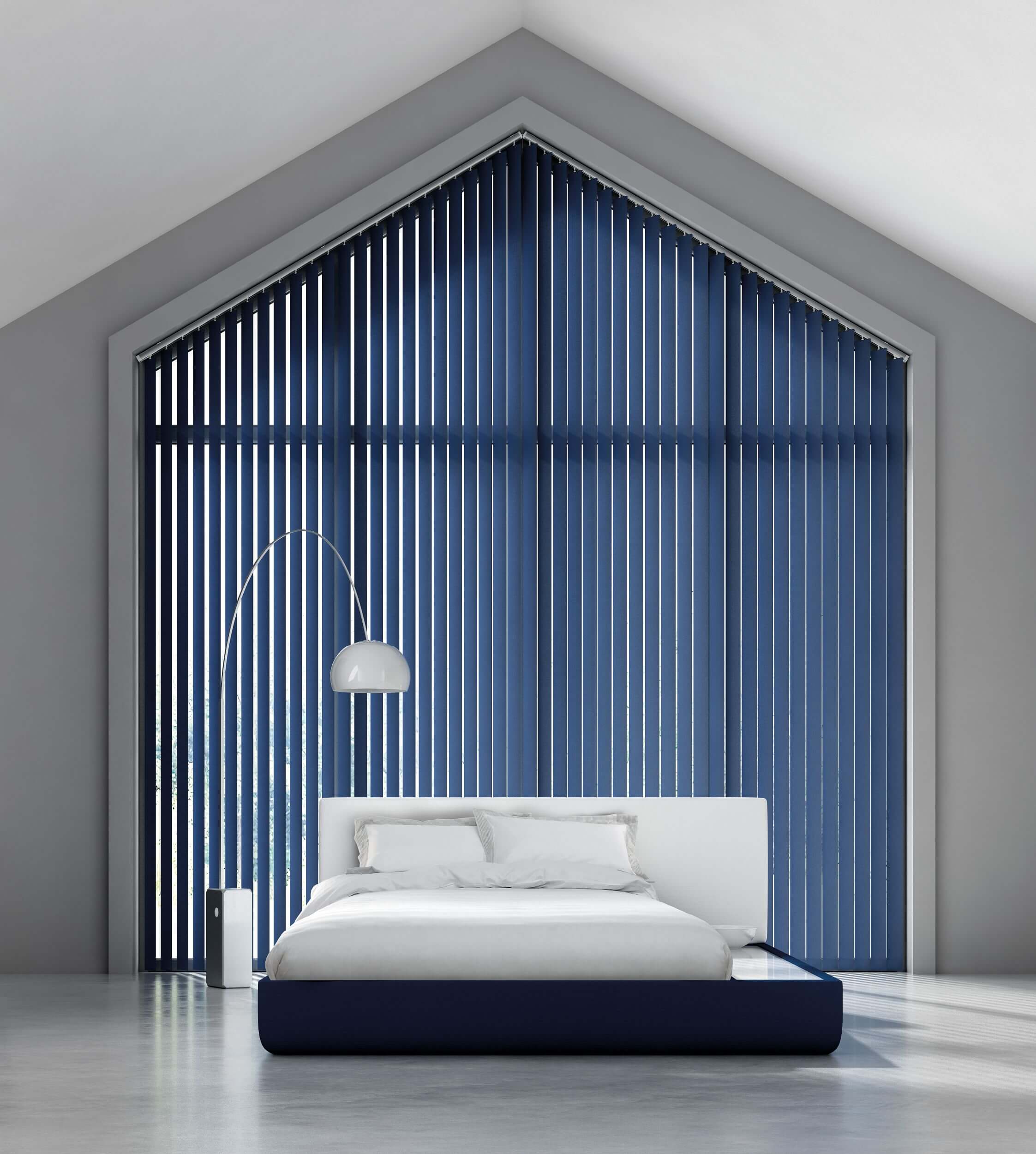 One of the best parts about having large windows is that you can enjoy huge amounts of natural light in your home. However, making the most of that natural light is something that can be controlled by choosing the right blinds for your home.
How To Make The Most of Large Windows
When you are looking for window blinds for larger window spaces, it is important to consider what you are trying to accomplish with your blinds as well as how you would like them to look visually. There are numerous factors to consider depending on what you are after.
Adding Privacy
If you have large windows that face a street or can be overlooked by neighbours, perhaps you are looking for some added privacy without compromising the amount of natural light that enters your home. If this is the case, you may want to consider window blinds that give you the best of both.
Our recommendation would be to opt for Vertical blinds, as these can create a beautifully elegant appearance while allowing you to control the angle at which light enters your home. The hanging vertical slats can be rotated which means you can block the view into the home from different areas outside while still letting in plenty of sunlight. They can also be fully closed or fully opened, giving you real control over how much privacy you have in your home.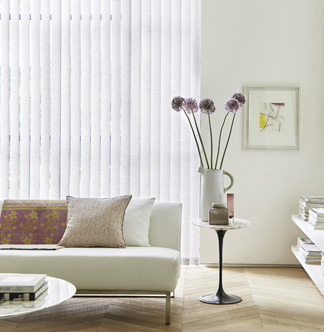 Controlling Thermal Performance Indoors
It can be wonderful having large windows during the warm summer months, but you may find that heat can be lost in this area during the colder winter time. Choosing energy efficient blinds for your large window opening is a great way to control heat loss and warm up your indoor space.
Roman blinds are a great option for adding a layer of insulation to your window opening. This is because they are made up of an unbroken piece of fabric, meaning there are fewer gaps that cold air can get through that you may get on vertical or Venetian styles.
Shutters are an excellent window insulator as well and shutting them on cold winter evening will help keep the chills out and the warm air inside, but this will depend on how large your windows are, as shutters may not always be the most practical option.
If you are worried about a particularly cold space, you can also opt to layer up your window blinds with curtains for double protection. This can look very stylish when done well and can add an extra layer of warmth to your home.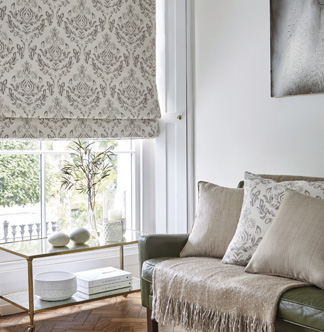 Control Light in Your Home
Having particularly large windows in your home is a real luxury when you can enjoy so much natural light throughout the year, even in the darker months. However, sometimes this can be more of a curse than a blessing, particularly if the blinding sunlight is shining directly onto your windows. In this case, it is worth thinking about blinds for large windows that can be adjusted to control the natural light entering your home.
Any blind style that allows for adjustable slats is a great option. Venetian blinds are fantastic as you can rotate the horizontal slats to control the angle at which the light is entering the home, meaning it's easier to control glare and blinding sunlight. Vertical blinds are similarly a great option, but the slats sit vertically instead, so this is really down to personal preference and style choice.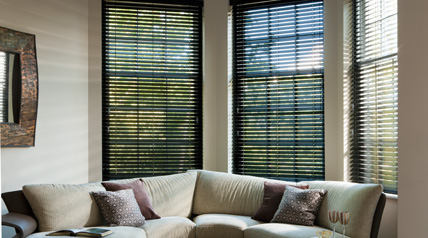 Creating A Stunning Visual Space
If you are lucky enough to enjoy large windows in your home, often these will be a really key part of creating the theme and feel of your indoor space. The choice you make will give your room visual structure that can be used to completely change the indoor mood.
Opting for the right tones can be a really key part of choosing blinds for large windows. Choosing warm or natural tones can create a modern and inviting environment. However, selecting a punch of colour can completely change the mood of the room. Choosing Allusion blinds is a great way to provide subtle light diffusion and totally privacy, making them a great option for large windows.

Large Window Blinds at A1 Blinds
Here at A1 Blinds, we can help you choose the best window blinds for your large windows. Whether you are looking for blinds for your home, office or other commercial property, we have a huge selection to choose from.
Browse our range online today or, if you're in the North East of England, we can arrange a free home consultation, helping you make the right choice for your home, from your home. Find out more today.