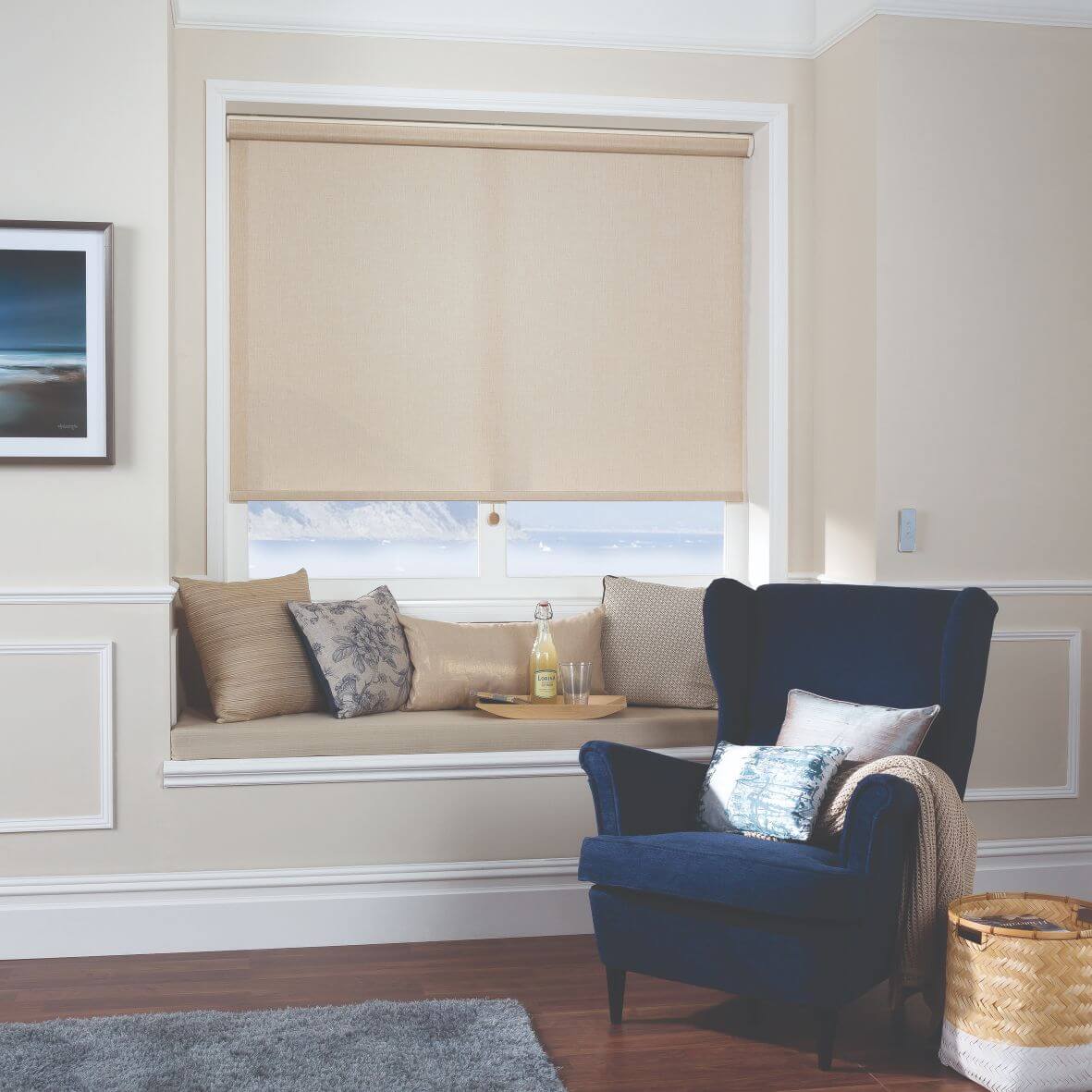 Which are the best electric blinds to choose for your home? With modern designs, you can start to get blinds in a wide range of designs that you don't have to get up to use. Instead, you can control them by remote from the comfort of the couch, or you might not even have to press anything at all. Electric or motorised blinds are a revolutionary addition to any home.
One of the best things about electric blinds is that you don't need to compromise to get motorised blinds. You can still get the same high-quality design - the only difference is that you won't need to fiddle about with them manually. Instead, you can open, close or tilt them precisely via remote, meaning no folding or creasing of your blinds and better lighting control as well.
At A1 Blinds, we know the future is electric. So, with our best range of electric blinds yet, we can bring your home into the future. You can choose electric blinds in a wide range of styles for your home, meaning you never have to settle for a design that doesn't suit you. And, with our made-to-measure, hard-wearing blinds, you'll benefit from improved performance in your home for decades to come.
Best Electric Roller Blinds
With our wide range of styles, you can get electric blinds according to your precise specifications. One of our electrified options is roller blinds, designs that can work almost anywhere. Roller blinds are versatile, durable and offer great performance. Not only that, they look brilliant, and you can style them around your living space with a range of colour and pattern options.
One reason why roller designs make for some of the best electric blinds is their full coverage. When you want to shut the world out in your living space, get some privacy in your bathroom or go to sleep in your bedroom, our roller blinds can shut the world out completely. And, with electric blinds, they'll cover the whole glazed area effortlessly with no folding or creasing.
Roller blinds can also work in several areas of your home. Because they're so versatile, they can reduce glare and improve insulation in your kitchen, bathroom, bedroom or living space. You could even install these electric blinds in a conservatory, improving the insulation of the build with ease. Explore our full range of electric roller blinds and designs for your home today!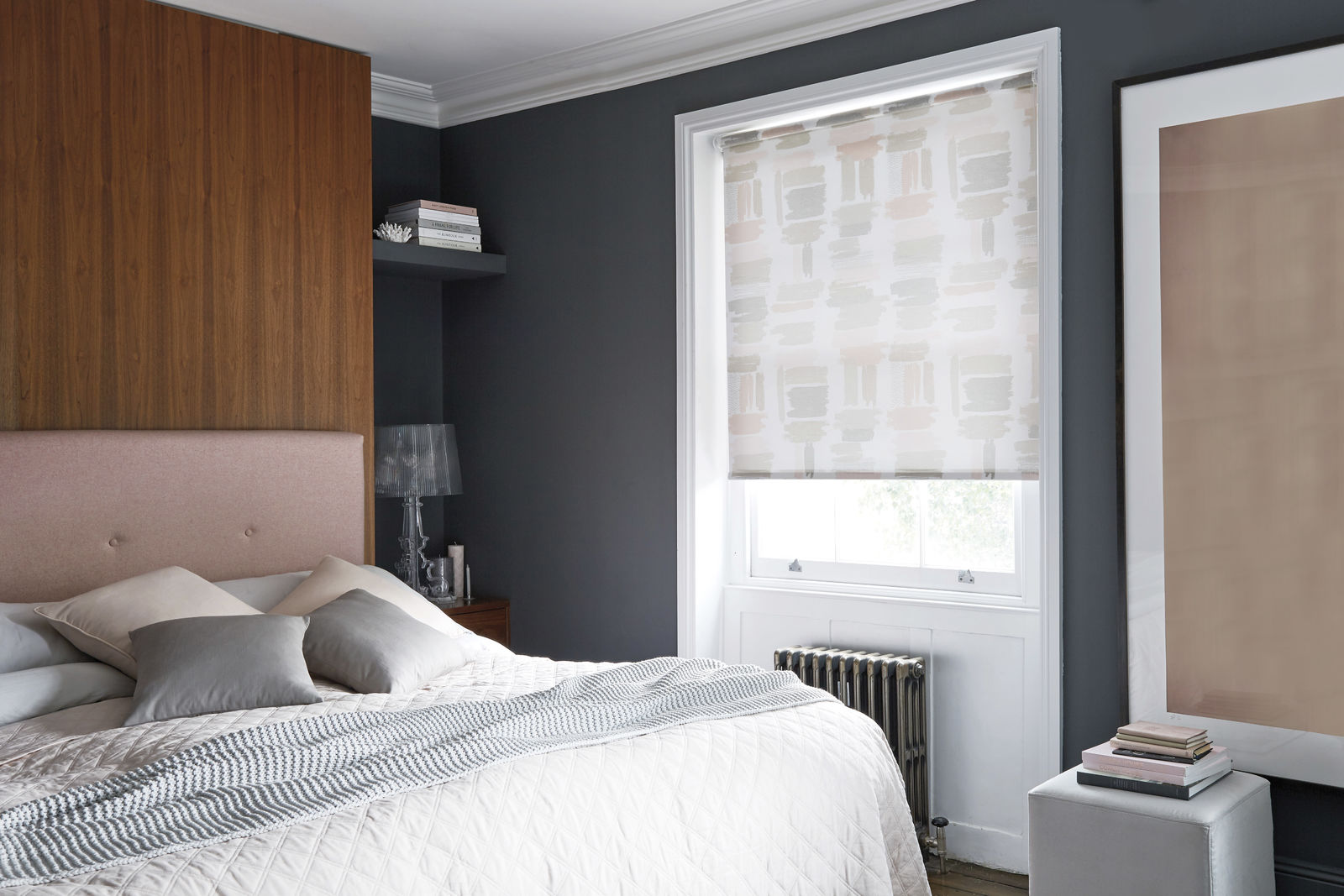 Best Electric Pleated Blinds
Another option for your home could be electric pleated blinds. While roller blinds are durable and provide complete coverage, pleated blinds offer more nuanced protection from the sun. Soft fabrics in the design reduce the amount of light entering your home, but they still allow for a warm natural glow. And, with electric pleated blinds, you can control just how much light gets through.
With several blind designs, you can spend a long time fiddling with them to get just the right amount of light. However, electric blinds are easy to operate, meaning you can get them into the sweet spot much more quickly. As a result, you can achieve more precise lighting control for years to come, helping you for several purposes, including watching a movie, reading a book, or taking a nap.
With pleated blinds, you'll still get plenty of choice for the design as well. You can select from a wide range of fabrics, including hard-wearing designs and various textures like double-honeycomb. And, with electric pleated blinds, you can save space as well as time and effort. Pleated blinds tuck neatly away to feel like a natural, compact part of your living space.
Best Electric Venetian Blinds
You could even opt for electric Venetian blinds. A classic European design, Venetian blinds have slats that allow for precise lighting control and provide a timeless feel to your home. At A1, though, we've updated these authentic blinds with our advanced motorisation technology. As a result, you can now open, close and control our Venetian blinds from the comfort of a sofa or bed.
We've even made our wooden Venetian blinds fully electric for a stunning contrast between old and new. And, with our aluminium Venetian blinds, you can get highly durable, versatile, and efficient designs. One of the best features of electric blinds is that they don't leave space for cold air to pass through the glass and into your home. Instead, you get complete insulation for your property.
At A1, you can install some of the best electric blinds on the market while spending less money, too. As a trusted, local blinds installer in the North East, we care about making sure all of our blinds are affordable. So, as our blinds are convenient for homeowners, we make our prices convenient too. Book a free consultation with A1 today to find out how much you could save!
Best Electric Blinds Prices
Discover the best electric blinds in the North East at prices that suit your budget with A1!
Book our free consultation to work out which of our electric blinds are best for you with our friendly, expert design team today.