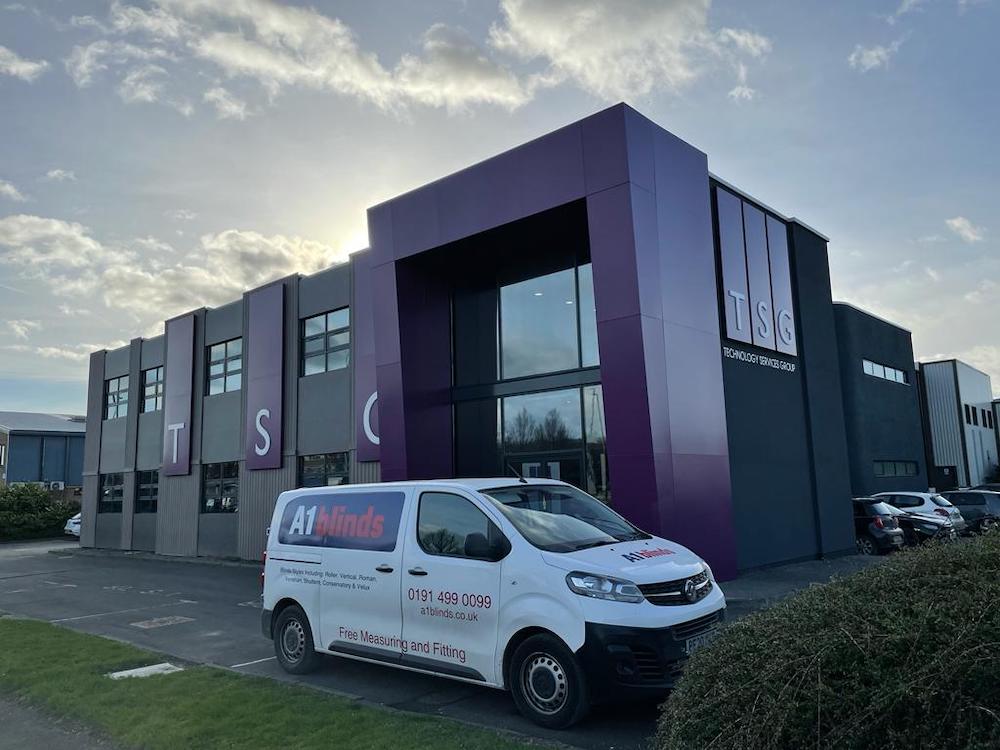 Following a complete refurbishment of TSG's Team Valley office in Gateshead, it was only right to complete their new look with new office blinds.
TSG came to A1 Blinds with an open mind. They were unsure of styles and colours and were looking for ideas for their new office blinds. A1 cover all bases when it comes to window coverings, with over ten styles within our range in thousands of fabrics and colours. So, with our help, TSG knew they'd find exactly what their new office needed!
Our team began by visiting the office for a consultation. We offer this service for free to every customer. This is our opportunity to get a feel for the space, the customer's requirements, and measure the windows.
Choosing the Perfect Office Blinds
It was important to TSG that their new office blinds would enhance their already impressive office refurb. Therefore, colour was a key consideration during the process.
We worked with TSG to choose a fabric colour to ma
Read more »