Delivery Information
Delivery
All orders over £100 are free to the U.K. Mainland. Any order below this amount will incur a £9.95 per order delivery charge (regardless of quantity) and all items are fully insured. (Excludes Special Offer's where the £9.95 per order delivery charge applies)
Delivery is normally within 3-5 working days from date of order, should this not be possible for any reason, we will endeavour to contact you by e-mail to notify you of the correct delivery date. Please allow extra delivery time for Bank Holidays.
Once your Blinds have been dispatched, we will e-mail you notification to the e-mail address supplied at the time of booking, we will also supply a tracking number, you may then track your order at your own convenience.
When accepting delivery please check for any damage before signing, if this is not possible, please write "unchecked" before applying your signature as the couriers will refuse to compensate should damage have taken place during delivery.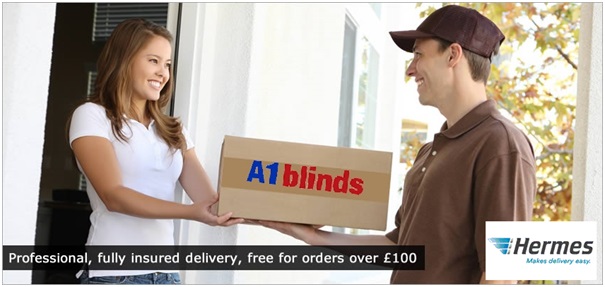 Returns
In the unlikely event of you being unhappy about any of the products you have received, please contact us first to inform us. If an item needs to be returned to us then please ensure it is returned in the original condition and the packaging it arrived in.
Please ensure the old Address Label is covered so it does not come back to you.
If you use a Postal or Courier Service, please retain proof of postage.
As soon as we receive the item/s back to our depot we will contact you to advise of the next step.